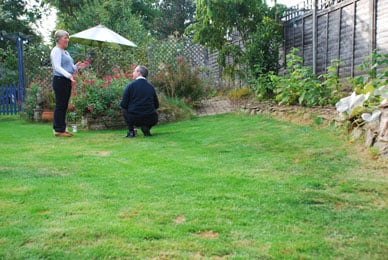 Matthew from Access Garden Products called to say he wants to film the first part of the video. We hope to video my progress through the year – talk about being out of my comfort zone! It felt very strange to be filmed. Matthew texted me earlier to say he was bringing a script! I said I'd put my fee up! He followed a script and I didn't. Can you tell? When someone says don't look at the camera – it's a bit like saying don't think of a Christmas tree – you just did – didn't you?
When Matthew mentioned my success and failures to come, my expression said it all.
So I guess people watching this will fall into two camps. Come on Anne, you can do it. Or This should be interesting, lettuce for Christmas dinner here we come.
[wpvideo JKvTPZwk]