After the success I had with the strawberries I grew inside my small frame 4' X 4' on the raised bed this year, I decided to go big time strawberries for next year.
I took delivery of a very beautiful 8' x 4' cold frame in 'ivory' from Access Garden Products which is sitting on a raised bed – just for strawberries! Such luxury for these little red beauties.
We have put manure, bags of compost and top soil into the raised bed.
They have even got their own irrigation! If these little plants don't produce a crop to be proud of, I'll want to know why!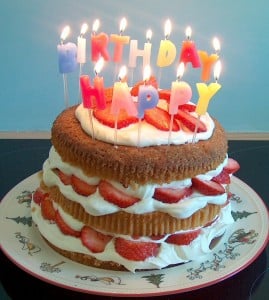 I have chosen three varieties, early, main crop and lates to prolong the cropping season. That's the theory any way.
The varieties I chose were 'Marsh mellow, Marsh Marvel and Amelia. (My Amelia is particularly pleased with this variety!)
I was guided in this choice by chatting to a gentleman from 'Marshalls seeds' that I met at Hampton Court Flower Show. I ordered them from them too and they arrived in the post!
A tradition in my family is for me to make a way over the top strawberry cake for birthdays. It has lots of strawberries, layers of sponge and tons of double cream. Not for the faint hearted.