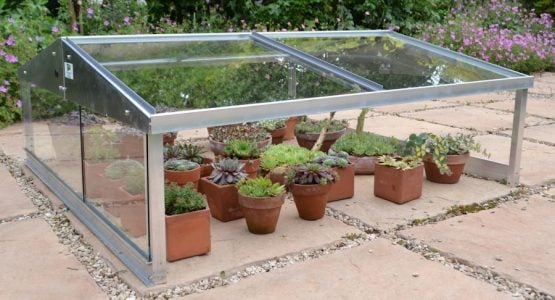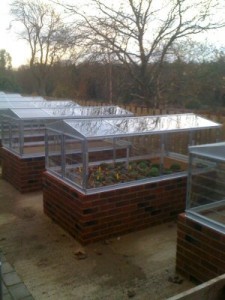 Many of our Access Cold Frames are used by Alpine growers as an Alpine Frame to provide protection from the damp. One of the unique features of the Access Frames are the sliding slide panels; these can be slid open a few inches in colder weather and completely overlapped in warmer weather, in fact the side panels can be partially or completely removed in Summer. If the site has strong prevailing winds, the side panels of the Cold Frame can be left with only a small ventilation area on the side of the prevailing wind, with larger ventilation gaps on the lee side. For Alpine use the roof panels are normally left in place to provide rain protection.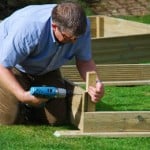 Access can provide either manual or automatic louvre vents to go at the end of the frame, most Alpine growers go for a single manual vent which is permanently left partially open. This gives a baffled airflow even in poor weather. If the Alpine Frame is often left unattended then a second, automatic, vent can be added at the opposite end. This will only open in warm weather but when it does open, combined with the partially open manual vent at the opposite end, air fill flow steadily through the Cold Frame.
Alpines benefit greatly from being plunged into sharp grit; it keeps the temperature around the root zone more stable and also reduces the speed at which the root zone dries out. Access produce a range of timber raised beds which can be fitted below the Alpine Frame. The beds can be made anywhere between 1 and 5 tiers high – each plank is 12cm /5″ high – two or three tiers is most popular. The raised bed should be placed on level ground and a piece of 'Mypex' type landscape matting placed at the bottom of the bed to prevent weed growth yet allow drainage. Into the base 'sharp sand' should be added, this is gritter than standard builders and and will allow better drainage.