Winter Container Gardening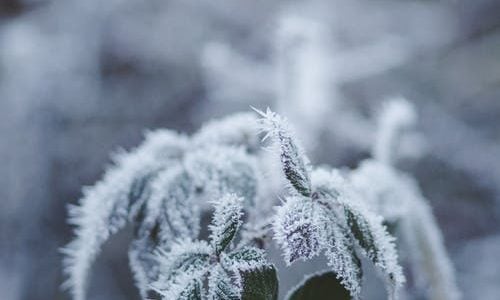 There's nothing like a burst of colour in your garden during winter. It brightens up the days and keeps us thinking of the seasons to come.
Your borders may be looking less cheerful than they do at other times of the year, but there's a simple and easy way to add colour and interest to your patio or doorstep: winter container plants.
From evergreens and grasses to winter-flowering plants and fruit, hardy container plants can really help lift your spirits – and keep your fingers green during the quieter months. Here, we'll give you a host of winter container gardening ideas that will see you through until spring.
Winter container plants
Winter container plants are a great, low-maintenance way to keep your garden looking fresh and bright during the colder months. They're easy to plant and care for, and can be really beneficial for early insects, depending on the variety of plants you choose.
But which winter container plants are best? Think about hardy grasses, perennials and annuals and choose plants that will not only create a colourful display, but also be able to withstand even the harshest winter weather.
Here are a few winter container gardening ideas.
Grasses and sedge
Green or golden, ornamental grasses and sedge add colour and interest to your containers all year round thanks to their bold textures and gentle movement.
Choose varieties like:
New Zealand wind grass

(

Anemanthele

lessoniana

) 
This evergreen perennial has slender foliage that gains yellow, orange and red colours as it matures. It thrives in moist, well-drained soil and grows well in both full sun or slight shade.
Evergold

(

Carex

oshimensis

) 
This evergreen sedge has long leaves that are pale gold outlined in green. It grows well in well-drained soil, and adds extra texture to your container.
Black dragon

(

Ophiopogon planiscapus

)
This plant's striking purple-green leaves turn deep black when it's grown in full sun and well-drained soil, making it an eye-catching addition to any container.
Shrubs and evergreens
Shrubs can be trained to grow in a compact space like a container and add colour and interest, while evergreens keep their glossy dark green leaves all year round.
Choose varieties like: 
This deciduous shrub has bright green bark that stands out beautifully in the winter – and is at its best when grown in full sun.
Glacier ivy

(

Hedera helix

)
A hardy evergreen plant, glacier ivy has elegantly shaped, three-lobed leaves, and is perfect for growing in containers as it cascades down the sides. It's also very beneficial to wildlife.  
Gaultheria

(

Gaultheria

mucronata

)
This evergreen shrub has glossy leaves and produces berries that can be anything from white to pink or dark purple. They're happy in shade and prefer moist, well-drained soil.
Flowers
Flowers aren't just for spring and summer! Many varieties bloom throughout the year – and some even prefer winter.
Choose varieties like:
Pansies

(

Viola

x

wittrockiana

)
With their large, brightly colored flowers, pansies make a welcome and cheery addition to any container. Their foliage is also attractive, and they sit well with other container plants. 
Christmas rose

(

Helleborus niger

)
These plants have large, white flowers that look striking against an evergreen backdrop. They thrive in well-drained but moist soil and are happy in shade as well as full sun.
This hardy little perennial's delicate flowers come in shades of white, pink and red, adding a welcome pop of colour. It grows in most soils, but prefers shade to full sun.
Vegetables and Salads
You don't need a lot of space to grow vegetables and salads – in fact, growing them in a container can be a good way to keep them safe from pests like slugs and prevent them from being eaten by garden visitors.
Many types of veg and salads grow well in containers, including:
Turnips

Leeks

Carrots

Lettuce

Rocket

Spinach
If you choose to grow root veg in your container, make sure it's deep enough for it to grow, and that you protect your crop from frost.
How to protect container plants in winter
Though hardy container plants are a great choice for your winter displays (or for growing veg!), it's important that you take the time to look after them to make sure they're at their best all season long, and that they survive till spring. 
Here are our top tips for protecting your container plants in winter.
Protect them from frost
Cold can affect even the hardiest plants, so it's important to take steps to reduce its impact on your containers. Here are a few tips 
Keep them in sheltered areas close to your house (ideally, pop them in your greenhouse)

Group them together

Protect larger plants by covering the soil in straw or wrapping the pot in bubble wrap, hessian or horticultural fleece

Bury the pot in the ground until just the rim is showing
Watering
Plants grow slowly during winter (if they grow at all), so don't need to be watered as much. Don't be tempted to overwater, even if we have a dry winter, as it can mean that your plants will rot – especially if your containers don't drain well.
Keep them tidy
Make sure you keep your containers free of debris like fallen leaves as this can result in disease and fungal issues, which will damage or kill your plants.
Ultimately, container plants are a great way to add extra colour and interest to your garden during winter, whether you have a small or large space to fill. They're easy to look after and providing you choose the right varieties and protect them from the worst of the elements, hardy winter container plants will give your garden a welcome boost throughout the season.
View our range of products now if you're looking for a greenhouse or other garden accessories like cold frames – whether you want to protect your plants during winter or give them a headstart in spring.