6 ft Half Growhouse – ideal for overflowing greenhouses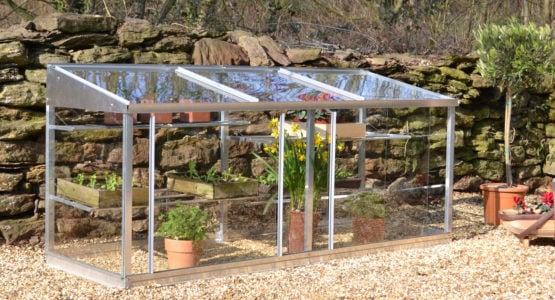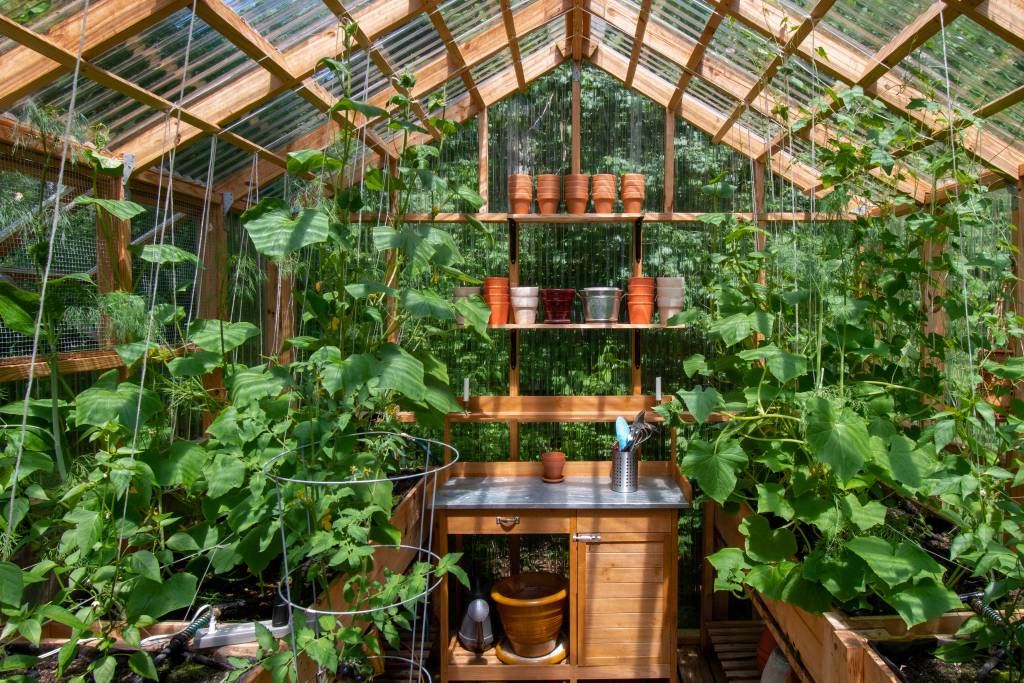 In the springtime overflowing greenhouses full of tender plants and young seedlings are a common site. The young planst will have grown strongly in the protected environemt of the greenhouse, but the danger of overnight frosts means that they cannot be planted out yet. An additional small growhouse provides an excellent halfway house between the greenhouse and the garden, allowing many of the hardier plants to be placed in the growhouse – an ideal way to solve the problem of overflowing greenhouses.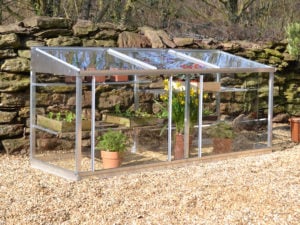 This 6′ long half height Growhouse has a glass back to enable it to stand anywhere, while ensuring light levels inside the Growhouse are maximised. It makes an ideal overflow area adjacent to a Greenhouse, and the glass back will ensure plenty of light still enters the greenhouse. At 6ft it is the same width of many greenhouses, or it can be placed down one of the greenhouse sides.
Seed tray shelves provide plenty of overflow space for young plants, with the adjustable ventilation allowing the plants to be hardened off effectively. Once all of the tender plants have gone out into the garden, in the Summer the shelves can be removed, allowing the Growhouse to be used for bush tomatoes and chilli plants, with the sliding front and roof panels being opened wide to prevent the plants from overheating. In fact, the better ventilation in the growhouse, with the ability to slide or remove the roof panels means tomatoes are happier inside the growhouse.
The half Growhouse is shown in the photograph with an optional timber base with slatted floor. The base raises the plants off the damp ground, keeping them drier and reducing disease problems. The base also reduces bending!
For more information on our complete range of growhouses to cure the problem overflowing greenhouses, check out our full growhouses range.