Greenhouse Growing Tips: February Edition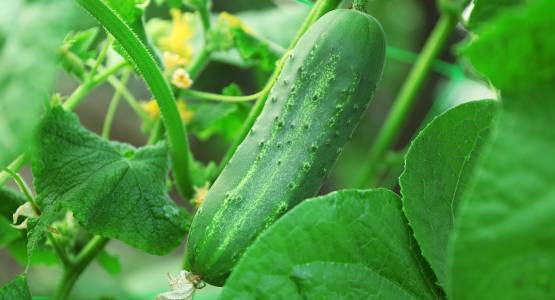 February is here which means springtime is almost upon us. There are plenty of flowers, fruits, and vegetables to sow and grow this month and with the use of a greenhouse or cold frame can give us several weeks advantage over garden-sown specimens.

If you are just using the greenhouse for over-wintering plants, it is a good idea to keep a regular eye on them. On a bright day, the greenhouse will be quite warm so make sure you water the plants if dry. If we have a mild, sunny day, open the mini greenhouse up for a couple of hours to clear the stale air. Over-wintered fuchsias, pelargoniums, and

can also be kick-started this month before planting out. You can plant hardy perennials such as Japanese anemones into pots, increase the watering and start to feed them to encourage growth.

If you are keeping the greenhouse frost free or providing heat inside the greenhouse then seeds can be started off in February. A packet of seeds only costs a couple of pounds but will provide many hundreds of plants. As the sun becomes stronger temperatures will rise inside the greenhouse, providing warmth for growth. It is important to make sure the night-time temperatures do not fall too low, chilli plants, for example, do not like night-time temperatures below 12 degrees. A propagator will allow seedlings to be germinated much more quickly and cheaply in particular Mediterranean crops especially will benefit from an early start.
From mid-February you can sow your tomato and cucumber seeds. Not only does growing your own vegetables save a small fortune at the supermarket, fresh vegetables taste better, have more nutrients and have zero food miles. Sow seeds thinly in damp compost and keep the container or propagator covered until germination has taken place. Remember to label seed trays clearly
If you have a Cold Frame or cloche, vegetables can be protected from the worst of the weather while allowing much earlier cropping. Seedlings can either be propagated in a greenhouse and transplanted or with glass coverage sown directly in the soil. Place the cloche or cold frame over the earth a couple of weeks before you plant to allow the soil to dry and start to warm up. Sow carrots, broad beans, parsnips, and salad crops. Lettuce seed (e.g., butterhead) and radishes should be planted at intervals for year-round cropping. If you do not have a cold frame or cloche, it is best to wait until the soil has begun to warm up in late March or April.
Brussel Sprouts, Cauliflower, and Cabbages can be planted in pots in the greenhouse for later transplanting. Sweet peppers and tomatoes can be planted in a propagator indoors and early variety peas such as mangetout and sugar snap varieties such as `Sugar Heart' can be sown in the greenhouse in old guttering that has holes in the bottom for drainage. Sow the seeds 3cm deep and 3cm – 5cm apart into a standard multi-purpose compost. Water thoroughly and ensure over the coming weeks the water is moist, not sodden. When they reach 5 to 10cm tall plant them out into well drained soil in a sunny position. Make a furrow the same size as your guttering and simply slide out from your guttering, firm down the edges and water. Protect the seedling from pigeons with netting or cloches.
Relish the sowing season and enjoy planting a full range of fruit, vegetables, herbs, and flowers.