10 Reasons your Garden needs a Greenhouse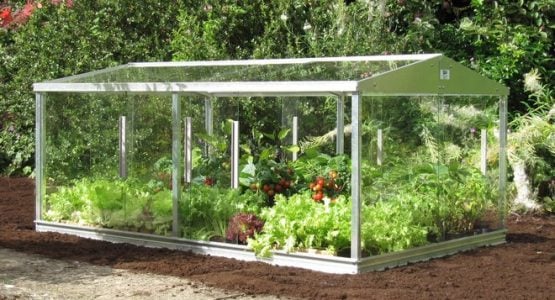 Many people think greenhouses are only for avid gardeners. In this post, we have garden writer and outdoor enthusiast Clive Harris to challenge that notion and shows us why your garden needs a greenhouse! He runs a creative gardening blog called DIY Garden, and today will share with you ten reasons why you and your garden need a greenhouse – even if you're not particularly green fingered!
1.      Get a head start with your seeds
Our unpredictable climate causes timing problems when sowing your seeds. Waiting too long means autumn rain will rot almost ready veggies and winds will freeze your sweet peas, but on the other hand sowing too early means cold weather inhibits germination. A greenhouse negates this timing issue by trapping heat and warming up the soil so seeds can develop.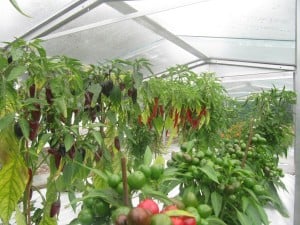 2.      Grow tender vegetables, fruits and flowers
A greenhouse opens up extra growing options. Tomatoes, grapes, bananas, cucumber and kiwis are in danger from the Great British gloom when they're planted outside. We can't depend on a hot summer to nurture tender plants and investment buys that thrive in summer sun, but a greenhouse can provide a stable environment to protect them from cold winds, cloudy gloom and excess rain.
3.      An increased yield
Warmer temperatures encourage a larger, healthier crop of vegetables and flowers than growing outside. The warmer soil and steadier temperatures of a greenhouse promote fertility – more seeds will germinate and the seedlings will be stronger – just keep watering and you'll produce a bigger harvest than growing outside alone. A greenhouse can also prevent damage from pests such as pigeons, mice, cats, slugs and snails.
4.      Overwintering plants
If you have a plant that means a lot to you a cold winter may kill it leaving you bereft in the spring, but if you have a beloved rose or shrub for example, move it into a greenhouse during winter months for protection. The same goes for tropical purchases like bananas, bougainvillea, tree ferns, even fuchsias and geraniums. There's a limit to the number of windowsills you can fill with overwintering plants, but a greenhouse offers more room.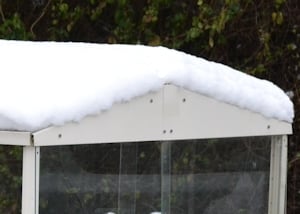 5.      Grow all year round
Nipping outside to pick some lettuce and herbs during winter is extremely satisfying. Hardy green vegetables such as brussel sprouts and winter cabbage will happily grow in rain and snow, but the same can't be said of salad crops. A greenhouse provides year-round growing conditions and helps you grow more fresh food than a vegetable patch alone. You won't need to buy tasteless salad leaves from the supermarket.
6.      Enjoy the Warmth
We are blessed with gloriously sunny days in early spring but the wind chill can reduce temperatures to sub zero levels. A greenhouse protects from cold wind and amplifies the heat, therefore giving your plants the protection they need.
7.      They look good
There's nothing like a gleaming greenhouse. A good quality greenhouse is a structural feature in its own right. If you choose a frame that complements your brickwork and a size that fits nicely into your space a greenhouse looks stunning. Most gardens need structure and height to look their best so if your garden is all on ground level a greenhouse will lift it up and provide a focal point.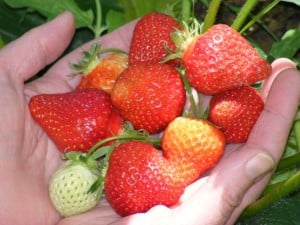 8.      You'll Save Money
Another reason your garden needs a greenhouse is growing your own vegetables all year round, overwintering those expensive plants and protecting your garden furniture in a greenhouse saves money. A greenhouse will pay for itself with the savings you'll make long term.
9.      It gets you outside in the winter
Many of us experience seasonal affective disorder (SAD) or the winter blues. The answer is sunlight, but sitting around in a cold wind or rainstorm isn't appealing. If you want more sun exposure a greenhouse will protect you from bad weather during winter months while allowing you to benefit from the light. You'll also breathe in fresh air too, which beats dehydrating central heating. You may find a greenhouse boosts your immune system and you develop fewer colds as a result. Sunlight and fresh air are essential to our well-being all year round.
10.  Greenhouses are safer than ever
If you've been put off by wobbly greenhouses with shattered windows you'll be pleased to hear modern advances have improved the situation! You don't have to choose standard glass for example – there are polycarbonate or, even better, toughened glass glazing options available. You might prefer these options if you have young children who like to play football outside.
Now I appreciate, the decreasing size of modern gardens makes fitting a traditional greenhouse a real challenge. Thankfully, sites like garden-products.co.uk have a great range of smaller greenhouses and alternative products. I'm particularly a fan of their tomato houses and glass cloches. Ultimately, this means you can enjoy all the benefits of a greenhouse, without losing half your outdoor space.
So, there you have it! Plenty of reasons your garden needs a greenhouse, to seriously consider getting a greenhouse; even if you're not an avid gardener.