Your Guide to Growing Sweetcorn in a Greenhouse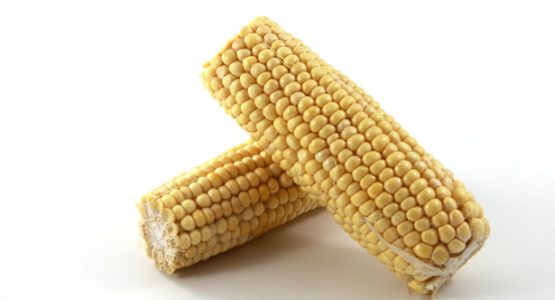 You can't beat the taste of fresh sweetcorn! Whether scattered on a salad, on the barbeque or incorporated into a stew or roast dinner, there's nothing quite like it. What's more, it tastes even better knowing you've grown it yourself.
In this guide we'll cover everything you need to know about growing sweetcorn in a greenhouse, including how to plant it and when to harvest for the best results.
Benefits of growing sweetcorn in a greenhouse
There are a number of benefits to growing sweetcorn in a greenhouse, the main one being that you don't have to worry about other living things tampering with your crops! They're protected from birds that might otherwise pick at them, and you're likely to have fewer problems with pest control.
You'll also benefit from an extended growing season, meaning you might be able to grow sweetcorn more than once in a year.
Varieties of sweetcorn for a greenhouse
Sweetcorn, typically grown outdoors, can also thrive when cultivated under glass or in a greenhouse in cooler climates. Some suitable sweetcorn varieties for such environments include:
Swift F1: Swift is an early-maturing sweetcorn hybrid, well-suited for greenhouse cultivation. It produces sweet, tender kernels on compact plants, making it ideal for confined spaces.
Lark F1: Lark is another early-maturing variety that adapts well to greenhouse conditions. Its compact growth habit and deliciously sweet kernels make it a favorite among greenhouse growers.
Earlibird F1: As the name suggests, Earlibird is known for its early harvests. This sweetcorn variety performs admirably in greenhouses, delivering sweet, succulent corn ears.
These sweetcorn varieties offer the advantage of controlled environments, which can help extend the growing season and protect the crop from adverse weather conditions, making them excellent choices for greenhouse cultivation.
Step-by-step: how to grow sweetcorn in a greenhouse 
Before you get started, it's important to note a few things that are essential to your sweetcorn's success. The first is that you'll need sufficient room in your greenhouse for the job. Growing sweetcorn takes up a lot of space and they tend to grow fairly tall, so the bigger greenhouse you have the better. You'll also need plenty of light, so make sure your plants are on the side of the greenhouse that gets the most sun.
Another thing to note is that sweetcorn is wind-pollinated. To facilitate this, your greenhouse will need to be properly ventilated.
Step one: Start by filling your trays with some rich soil/compost. It should be at least 15C in temperature to help germination.
Step two: Sow your seeds 2 inches deep, 4-6 inches apart from one another. It's important to plant your seedlings in blocks rather than rows.
Step three: Water generously, particularly up until germination.
Step four: When the crops reach a certain height (roughly 2ft) add mulch to the root of the plant to help avoid excessive water loss.
Harvesting your sweetcorn
Your sweetcorn crops should be ready to harvest within 12 to 18 weeks. Just pull and twist the ears downwards and the cobs should fall off. All that's left to do now is to cook and enjoy!
For more ideas on what to grow in a greenhouse, or for more general gardening and greenhouse tips, be sure to check out the rest of our blog.