How To Stop Slugs In a Greenhouse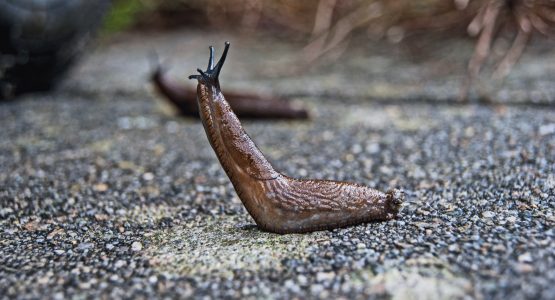 When it comes to growing in a greenhouse, slugs are unwanted pests that can prove disastrous for your plants. Particularly in the humid and moist atmosphere of your greenhouse, you may find that these creatures thrive. But with a bit of vigilance and by following some basic methods, you should be able to help minimise the risk posed by these gastropods.
How To Manage Slugs In Your Greenhouse
These preventative measures will go a long way to preventing slugs from accessing your plants, but do keep an eye out for slime trails. This is the main indicator that you have a slug problem, as opposed to caterpillars or other pests.
Keep the greenhouse and surrounding area clean
Inside the greenhouse, ensure that areas under surfaces like benches and shelves are kept clean and dry, as slugs love the damp. Outside, try to keep the area around your greenhouse weed-free, as this exposes slugs to natural predators. Letting nature run its course outside of the greenhouse is a great way to control slugs!
Make barriers
Inside your greenhouse, you can make barriers around your plants which will make it really difficult for your slugs to get to them. Using a gritty substance like gravel, eggshells or woodchip – basically anything rough – will discourage slugs from getting to your plants, as they can't travel over these kinds of surfaces. This is only the case if these surfaces remain dry, though, so be sure to keep these miniature moats free from moisture if you can.
Use beer traps
These are suitable for soil, so if your greenhouse is on the patio you'll need to use other methods. Half bury a container in the ground and fill it with beer halfway to the top. If you keep it slightly above the ground level, you'll avoid catching beetles, but slugs will be attracted by the scent, fall in and drown in the beer.
Use copper rings
When gastropods touch copper, their moist bodies react to the metal and they're given an electric shock. This acts as a mild repellent, so putting copper tape around your plants and pots can be an extra way to keep your plants safe and sound.
Biological control
Nematodes (Phasmarhabditis hermaphrodita) can be used to control slugs. The Nematodes are watered onto the plants inside the greenhouse and any soil areas inside and outside the greenhouse. Nematodes  enter the slugs bodies and infect them with bacteria which causes them to die. Ideally the treatment needs to be done in the early spring and early autumn.
Clean your gardening equipment
It's all very well making your greenhouse impenetrable to slugs using things like traps and moats, but this won't do much good if you bring the slugs in yourself! When moving things like pots and gardening equipment from outside into the greenhouse, do some checks to ensure there's no slugs on them. It's also worth giving equipment a clean anyway, as small slug eggs might not necessarily be visible.
Know Your Enemy: A Bit About Slugs
Slugs have both male and female organs, and in their lifetime may alternate between sexes. They'll be around 0.5-1.5 inches in length, and adult slugs live for up to a year. They'll lay between 20 and 100 small eggs in damp locations, which will hatch in around ten days.
Slugs will come out at night to feed, having spent the day sheltering in damp places. They'll chew into plant tissue using their 27,000 teeth, or consume the nutrients in the soil that your plants need to survive, which can leave your hard work ruined.
For more greenhouse gardening hints and tips, head over to our blog! Alternatively, view our range of mini greenhouses.
Photo by Jared Belson