What to grow in a greenhouse during Autumn.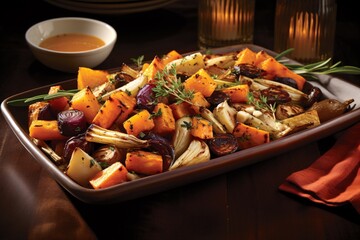 Greenhouse growing during Autumn. What to grow . . .
Many people run out of ideas when it comes to Autumn and leave their greenhouse dormant – or just use it for over-wintering. But with a bit of imagination you can grow all sorts of things in your greenhouse in the autumn and keep it productive right up to the end of the year.
What to grow?
Tomatoes
As we head in to Autumn, the time has come to pick your last outdoor tomatoes to ripen in your greenhouse. Inside the greenhouse where temperature can be controlled, you can start seeds earlier and enjoy longer, more plentiful harvests. At the end of these season, if you are not heating the greenhouse, then any frosts will kill off the tomato plants. If there unripened tomatoes, do not despair – cut off the vine with the unripe tomatoes on (you must leave the tomatoes on the vine otherwise they will rot) and place them on one of the greenhouse shelves in a seed tray – they will then very slowly ripen over the next couple of months, allowing you to have fresh tomatoes at Christmas!
Root crops
Carrots, beets, radishes and kohlrabi are a great choice for growing through Autumn. For a Spring harvest, plant seeds during Autumn and continue to sow and grow all year through. Slugs and snails are much less of a problem in a greenhouse, as are most other pests.
Sweet peas
Best sown from October through to November. Soften the seeds by putting them in between two sheets of damp kitchen towel, and sow individually, as they begin to sprout or swell, usually around two days. Overwinter the new seedlings in a cold frame or greenhouse.
Herb garden
Cultivating herbs in a greenhouse during autumn is a smart strategy to ensure a steady supply of aromatic and flavourful herbs as the outdoor growing season wanes. With the right care, you can enjoy fresh herbs even when the temperatures drop.
Select herbs that are well-suited for autumn greenhouse cultivation, such as basil, coriander, dill, chives, rosemary, thyme, oregano, and parsley. These hardy herbs can tolerate cooler temperatures and adapt well to greenhouse conditions. Begin by planting them in pots or containers filled with well-draining, nutrient-rich soil. Place the containers in a sunny spot within the greenhouse, and consider using supplemental lighting if daylight hours diminish.
Maintain a consistent temperature and humidity level to mimic the herbs' natural environment. Keep an eye on watering; herbs prefer slightly drier conditions in autumn compared to summer. Prune them regularly to encourage bushier growth and better yields.
By nurturing your herbs in the greenhouse during autumn, you can continue to enjoy the fresh flavours and fragrances they provide, elevating your culinary creations even as the outdoor garden transitions to colder weather.

Chillies
Growing chili peppers in the autumn in the UK can be challenging due to the cooler temperatures and reduced sunlight. However, with some care and the right varieties, it's still possible to have a successful chili pepper harvest. Here are some chili varieties suitable for autumn growing in the UK:
Apache: Apache chili peppers are compact and well-suited for container gardening in the UK. They produce small, hot peppers that mature quickly, making them a good choice for late-season cultivation.
Numex Twilight: Numex Twilight peppers are ornamental and prolific. They produce small, colorful peppers that start purple and turn to yellow, orange, and red as they mature. These peppers are spicy and can add a pop of color to your autumn garden.
Fidalgo Roxa: Fidalgo Roxa is a moderately hot chili pepper with a rich, smoky flavor. It can handle cooler temperatures and is suitable for growing in the UK during the autumn months.
Hungarian Hot Wax: Hungarian Hot Wax peppers are medium-hot and versatile. They can be grown in pots and brought indoors as the weather cools. These peppers are great for pickling, stuffing, or using in salsas.
Padrón: Padrón peppers are mild with occasional spicy ones, making them an exciting choice for late-season growing. They are typically pan-fried and served as tapas.
Lemon Drop: Lemon Drop peppers are hot and have a unique citrusy flavor. They are well-suited for greenhouse or indoor cultivation to extend the growing season.
Ring of Fire: Ring of Fire peppers are hot and can be grown in the UK autumn with protection. They are good for drying and using in chili flakes or hot sauces.
When growing chili peppers in the UK during the autumn, it is essential to use a greenhouse or provide some form of protection to shield the plants from cooler temperatures and frost. Additionally, providing supplemental lighting and heating can help extend the growing season and ensure a successful chili pepper harvest in the autumn.

Microgreens for Autumn growing
Growing microgreens in a greenhouse is a fantastic way to extend your gardening season and enjoy a fresh, nutrient-packed harvest even as the weather cools down. Microgreens are young, edible plants that are not only flavourful but also loaded with vitamins and minerals.
Best sown in Autumn microgreens are small versions of the mature plant, that are cut when they begin to develop leaves that look like the adult plant.  They can be harvested in less than two weeks and you can keep re-sowing to keep your supply regular.
To start, select microgreen varieties suitable for autumn cultivation, such as spinach, beetroot and broad beans, arugula,  mustard greens or radishes. These cold-tolerant greens thrive in slightly cooler temperatures. Fill shallow trays or containers with a high-quality potting mix, ensuring good drainage.
Place your trays in the greenhouse, where they can receive ample sunlight or provide supplemental grow lights if necessary. Maintain a consistent temperature and humidity level, as well as good ventilation to prevent mould or mildew issues. Water the microgreens gently but consistently, keeping the soil evenly moist.
In just a few weeks, your microgreens will be ready for harvest. Snip them just above the soil level when the first true leaves appear. These fresh and vibrant greens will not only add flavor and nutrition to your autumn dishes but also bring a touch of greenery and vitality to your greenhouse during the cooler months.
Potatoes for Autumn planting
Planting potatoes in a greenhouse for a bountiful Christmas harvest is a rewarding endeavour for any gardening enthusiast. To achieve this festive goal, selecting the right potato varieties and following a few key tips is crucial. Usually planted outside in March, potatoes can be planted during Autumn in a frost free Growhouse. Some potatoes only take 12 weeks from planting to crop ready so you could serve up your homegrown potatoes for Christmas dinner!
Firstly, opt for early or extra early varieties like 'Charlotte,' 'Maris Peer,' or 'Swift.' These types mature quicker and are ideal for a Christmas harvest. Ensure your greenhouse provides a controlled environment with adequate insulation to protect against frost and maintain a consistent temperature.
Start planting in late summer or early autumn, allowing your potatoes enough time to grow before winter sets in. Use high-quality, disease-free seed potatoes, and plant them in well-draining, nutrient-rich soil or compost. Provide ample space for the plants to grow, and consider using containers or grow bags if space is limited.
Regularly monitor and adjust the greenhouse conditions to mimic the outdoor growing season. Water consistently, avoid over-fertilization, and protect against pests and diseases. With proper care, your greenhouse-grown potatoes will be ready for a delicious Christmas dinner, making the holiday season even more special with homegrown goodness.
Location of your greenhouse
When picking the best spot for your greenhouse, bear in mind that you will be using it all year round. Don't just focus on the positioning of the sun during Summer, remember that the other seasons, providing your plants with enough sunlight and warmth will be more of a challenge. Also take in to consideration any trees that may create too much shade, and will shed leaves on or around your greenhouse. Shade created by your property, or neighbouring buildings is something else to be taken into consideration. Think about wind shelter when choosing the perfect place, cold winds should be avoided if possible, although your plants will still be much more protected behind the glass than outdoors.
Prepare your greenhouse for next year
Take cuttings from fuchsias and geraniums to provide your plants for the following year. Also, put in your greenhouse any borderline-tender plants that will not thrive through harsh Winter frosts,. An unheated greenhouse can keep overnight temperatures up to 5 degrees centigrade higher than outdoors, you can add a heater for the extremely cold nights. A greenhouse will also keep your plants dry, which in turn means they are a lot less likely to freeze than if the plants are damp.
Greenhouse insulation
Bubble wrap is often sufficient to provide insulation for your greenhouse, however if you do intend on having heating then it's a good idea to use a thermostat to help to maintain a minimum temperature. Be sure to clear any sticking snow from your greenhouse as required. For more information on this topic see our blog How to keep a greenhouse warm in Winter.