Guide to Gardening in Winter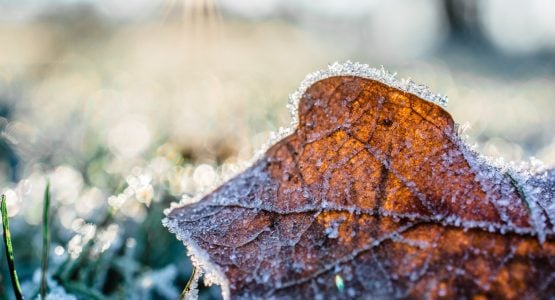 Now the colder weather has arrived and the bright colours of summer and autumn have faded, it's time to think about gardening during the winter months. In our Guide to Gardening in Winter we take a look at the tasks ahead.
Gardening is a great hobby throughout spring and summer, and there's lots to be done while the sun is shining. But the work doesn't stop when the weather turns and the temperature drops. In fact, the traditionally quieter months are often full of little jobs and caretaking that aren't possible to do at other times.
Here we'll talk about what to do in the garden in winter, give you some winter gardening tips and let you know what you can plant in winter, so you're all set for the season.   
What to do in the garden in winter
While it might be a less busy time than during spring and summer, there are still plenty of jobs to do in the garden at this time of year. From protecting delicate plants against the frost and preparing for spring, to planting bulbs and pruning, here's what you can do in your garden in winter.
Tidy up the garden
It may seem like an obvious suggestion, but tidying up your garden, greenhouse and shed can put you in good stead for the coming season.
Spring clean your greenhouse
Your greenhouse is pretty empty at this time of year, so tidy any old or broken pots away, clear the guttering and give the glass a good clean. Not only will this help increase the light levels for your plants, it'll give you a more organised space to work. Just make sure you choose a mild, dry day so that any plants can be placed outside for a while. 
Once your greenhouse is clean and tidy, you can start planting vegetables and herbs for the year to come.
Find out more about what to grow in your greenhouse in winter. 
Spruce up your shed
Give your shed a quick tidy too, and repair any shelves or storage so that you can safely stow your garden tools away. Now's a good time to give those tools a sharpen too – and to service your lawn mower!
Organise your garden
Pack away your garden furniture, sweep your paths and patio, and clean and cover your barbeque so it's ready to use again once the warmer weather arrives.
Enjoy winter flowers
Though the main flowering season has ended, there's still lots to enjoy in your garden, including evergreen trees and shrubs, and winter flowering plants, including:
Winter roses

Primroses

Snowdrops

Pansies

Crocuses
Make the most of these little pops of bright colour and the early insects they attract; a sure sign that spring isn't far away!
Attract wildlife
This may be a Guide to Gardening in Winter, but wildlife will still visit your garden in winter – perhaps more so than at other times of the year – as food becomes scarce and they rely on us to help them out.
This makes it easier to spot them, and they can brighten up the gloomy, damp days with their busy antics.
Putting out food not only helps small birds like blue tits, goldfinch and sparrows survive the cold winter nights, it's also the best way to tempt them to visit your garden. Choose high-energy foods like peanuts, fat balls and garden bird seed, and don't forget high-protein snacks like mealworms. 
These are all perfect for putting into hanging feeders as well as onto bird tables (so birds like robins and blackbirds can enjoy the feast too). Squirrels will also stop by, and you might get the odd fox too. 
It's also a good idea to leave any seed heads – like sunflowers or teasel – rather than cutting them back, as birds like goldfinch will flock to them.
And remember to put out fresh water in a shallow dish (to stop it freezing on cold nights, pop a ping pong ball in the centre).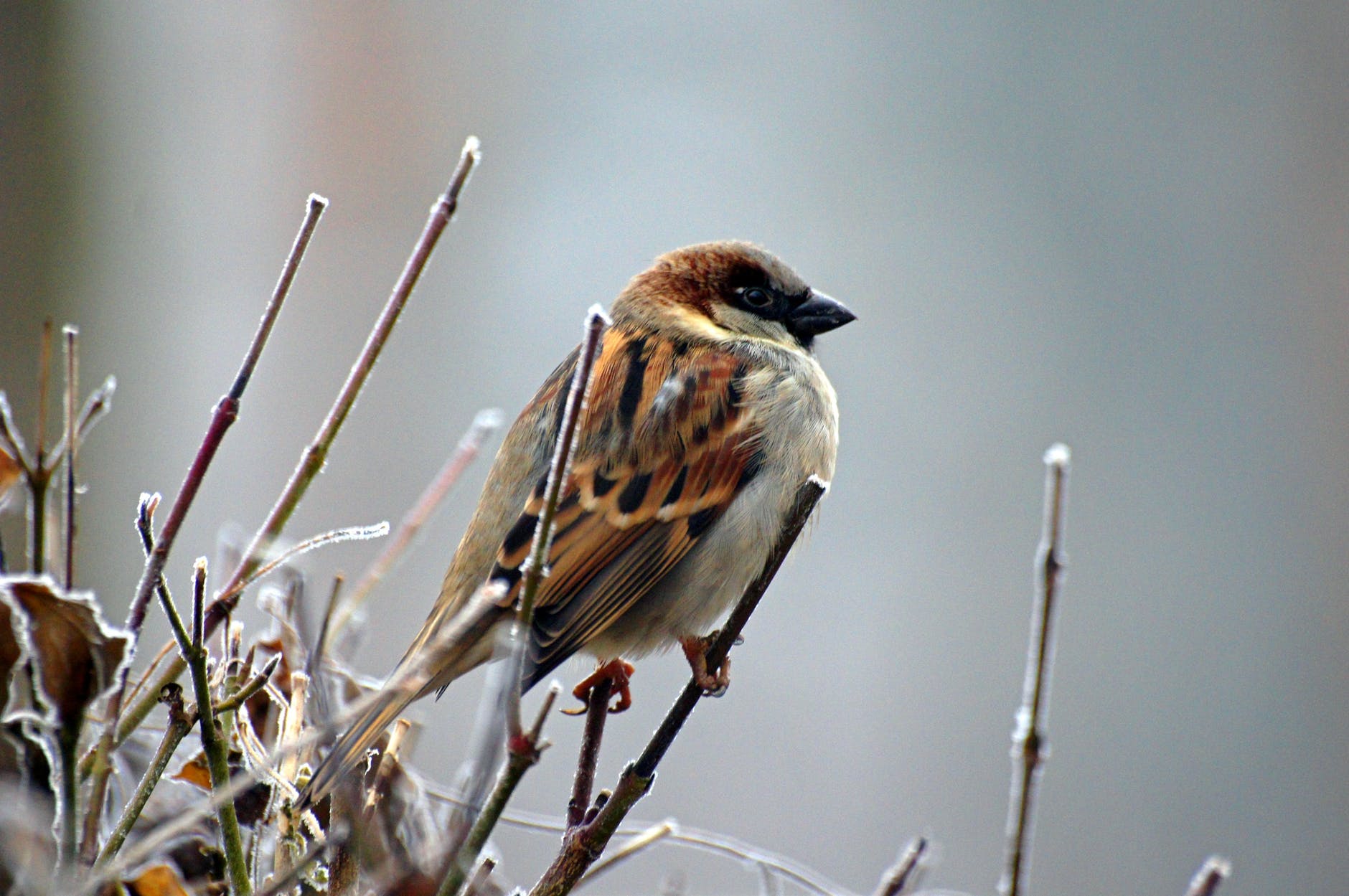 Gardening tips for winter
While there may be fewer jobs to do in the garden during winter than during spring and summer, there's still work you can do – even in the coldest months like January and February.
Here are our gardening tips for winter:
Pruning
Winter is the right season for pruning trees, shrubs and fruit trees. That's because they're dormant at this time of year, so they won't ooze sap when you cut them. So get your secateurs out and prune your:
Autumn-fruiting raspberries

Blackcurrants

Redcurrants

Apples

Pears 
You should prune flowering plants like roses, wisteria and clematis in winter too. 
Why is pruning important? It encourages plants to grow, helps fruit trees become more productive and keeps shrubs looking trim and neat – as well as controlling and preventing diseases.
Harvest veg
Most vegetables taste better once they've been frosted (after the first frost of the season), so now's the time to harvest crops like:
Parsnips

Kale

Brussels sprouts

Potatoes

Leeks
You can also grow and harvest herbs throughout the winter – both inside your greenhouse and outside in your garden. Take a look at our blog – What to grow in a greenhouse in winter – to find out more. 
Log piles, leaves and seed heads
Tightly manicured gardens may look fantastic, but they're not the best for wildlife. You can really help the mammals, birds, amphibians and insects that visit your garden by leaving out things like:
Log piles

Fallen leaves

Old plant pots

Stones and rocks
These make great overwintering sites for them to hide in, and can be easily left in a quiet corner.
What can I plant in winter?
Now's the time to get ready for spring and summer and get planting. Whether you're looking to grow fruit, vegetables or flowers, here's what you can plant in winter.
Flowering plants for Winter
Winter-flowering plants bring a welcome pop of colour to even the gloomiest of days, and they can be planted throughout the season providing the ground isn't frozen.
In our Guide to Gardening in Winter, here are a few bright annuals and perennials to consider for your garden:
Pansies

Primroses

Winter roses (also known as hellebores)

Cyclamen

Heather
You can find these hardy little plants in most garden centres, where they're often already in bloom.
Winter Vegetables
Winter is a wonderful time for gardening, and there is a wide variety of vegetables that thrive in the cool temperatures of the season. These winter vegetables not only add colour and flavour to your garden but also provide you with fresh, homegrown produce during the colder months.
One popular winter vegetable is kale. This leafy green is incredibly hardy and can withstand frost and even snow. Its nutrient-rich leaves are packed with vitamins and minerals, making it a healthy addition to your winter meals. Another cold-loving vegetable is Brussels sprouts. These mini-cabbages develop a sweeter flavour after a frost, making them a delicious winter treat.
Carrots are another great option for winter gardening. They can be left in the ground and harvested as needed, making them a convenient addition to your winter diet. Additionally, beets, turnips, and parsnips are root vegetables that thrive in colder temperatures. These vegetables can be roasted, mashed, or used in soups and stews for comforting winter dishes.
Don't forget about winter greens like spinach, Swiss chard, and arugula. These leafy greens can be grown in cold frames or under row covers to extend their growing season. They add a burst of freshness and nutrition to your winter salads.
Overall, winter vegetables offer a bounty of flavours, colours, and nutrients to keep your garden productive and your meals delicious during the colder months. So, embrace the chill and start growing your winter vegetable garden today.
Also, take a look at the RHS site for tips on vegetables to grow in the wintertime.
Fruits and vegetables
Plant garlic now so that it's ready to harvest come summer. This vegetable is related to onions and is actually really easy to grow. It also doesn't need a lot of space, so is perfect if you only have a small patch.
Winter is also the perfect time to plant raspberries. They're easy – and cheap – to grow, and will keep fruiting for years to come, producing juicy berries throughout the summer and well into autumn.
Bare-root plants
Bare-root plants are sold without any soil around their roots, so you can see them when you purchase the plant 
Many fruit trees and bushes come like this, as do some varieties of roses, hedges and perennials. They're often cheaper to buy bare-root, and there are lots of different types to choose from. Just make sure that you stake them once they're planted to give them some support.
Here are some you can plant now:
Beech hedges

Hornbeam hedges

Roses

Agapanthus

Raspberries

Apple trees

Cherry trees
As we've seen in this Guide to Gardening in Winter, there's certainly lots to do in your garden during winter! From tidying to planting, harvesting to attracting wildlife, there's plenty to keep you going until spring. And this means that your garden is a source of joy (not to mention your own personal exercise space!) all year round.
Thank you for reading our Guide to Gardening in Winter. Take a look at our blog if you'd like more winter gardening tips, including greenhouse maintenance ideas and what to grow in a greenhouse during the colder months.