The ideal small Growhouse for an urban garden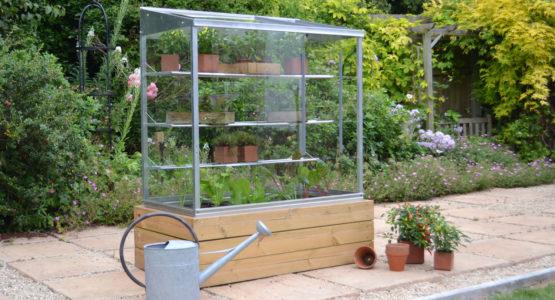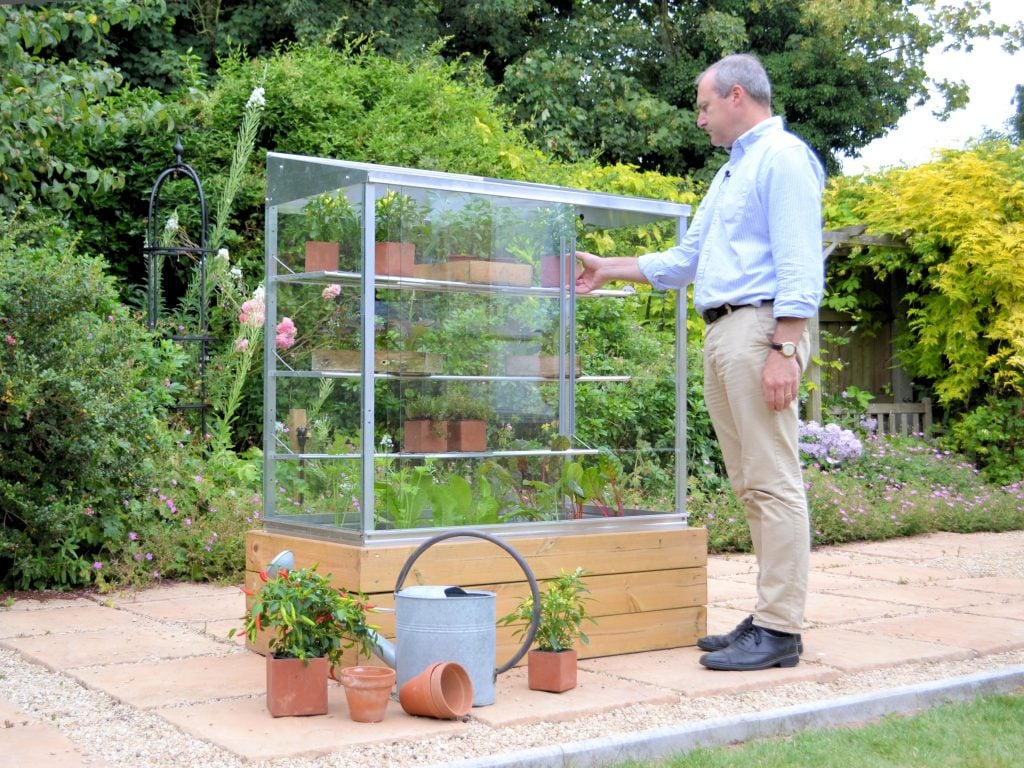 Urban gardens are often too small for a vegetable patch, so why not combine a small Growhouse with a place to grow salad crops and herbs?
The Access Growhouse with raised timber bed is ideal for the patio – it only takes up 4′ x 2′ of ground space (1.2m x 0.6m) but gives room inside for growing soil based crops and also growing on plants in pots and seed trays using the built in shelves.
Simply place the wooden base on the patio or on a balcony and fill with good quality compost. This small Growhouse then sits on the base and protects the plants from the elements. The glass on the Growhouse will trap the warmth of the early Spring sun and warm the soil in the base, allowing early crops to be planted. With 16 square feet of growing space a variety of salad crops and herbs can be grown from seed, and in the south of England cropping can take place almost all year round. In the Summer crops such as tomatoes, peppers, chillies or aubergines can be grown under the glass. The front and roof panels can be slid open to prevent overheating on warm summers' days.
As space is so limited in an urban garden, the shelving system inside the small Growhouse provides extra growing space in the Spring, with space on the shelves for 10 full sized seed trays. If salad growing is your thing, then lettuce seedlings can be started off in a seed tray, ready for transplanting into the soil when earlier lettuce crops are harvested.
Although the footprint of this small Growhouse is very compact, as the entire area is covered under glass, it will be a very productive growing space. Early crops can be sown in late January or early February and cropping can take place all season, right up to late November is more southern areas of the country.