Growing Peppers in a Greenhouse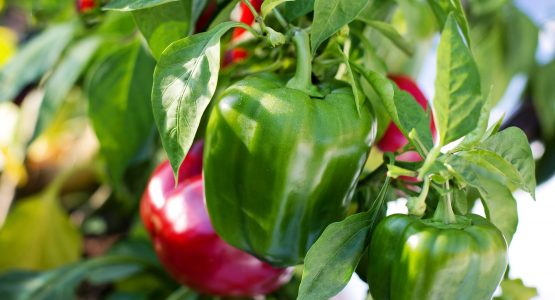 Peppers are an incredibly versatile and enjoyable type of vegetable. Whether you like them mild and juicy or hot and fiery, there's something to suit everyone's tastes – and what better way to enjoy them than by growing them yourself? 
While they can be grown outdoors, you'll enjoy a much better crop if you opt to grow them in a greenhouse environment. In this guide we'll be covering everything you need to know about growing peppers in a greenhouse, including tips for growing particular kinds of pepper and potential risks to look out for. 
Growing sweet peppers in a greenhouse
Sweet peppers, also known as bell peppers, are the ones you'll typically find in the salad aisle of the supermarket. Mild and sweet (it's in the name, after all), they're great for cooking or eating raw, and come in a variety of colours. 
Sweet peppers originate from South American countries, so you won't be surprised to hear that they love hot, sunny conditions. That's why greenhouses provide the perfect growing conditions. 
Here are our tips for getting the most out of yours:
Sow them anywhere between mid-February and early April in plenty of good compost to help with water retention. You can either sow them in individual pots or in trays, spaced roughly 18 inches apart.
Place your peppers somewhere in the greenhouse that will get at least six hours of sunlight a day.
Keep the soil consistently wet, as peppers require lots of water – particularly in warmer conditions. A good rule of thumb is to give them at least an inch of water every four days or so, more regularly if the weather is hot. 
Feed with a high potash liquid fertiliser at half strength with every watering, roughly three weeks on from planting.

Harvest when they look ready! You can do so when they're ripe and still green or wait until they've gained their full colour.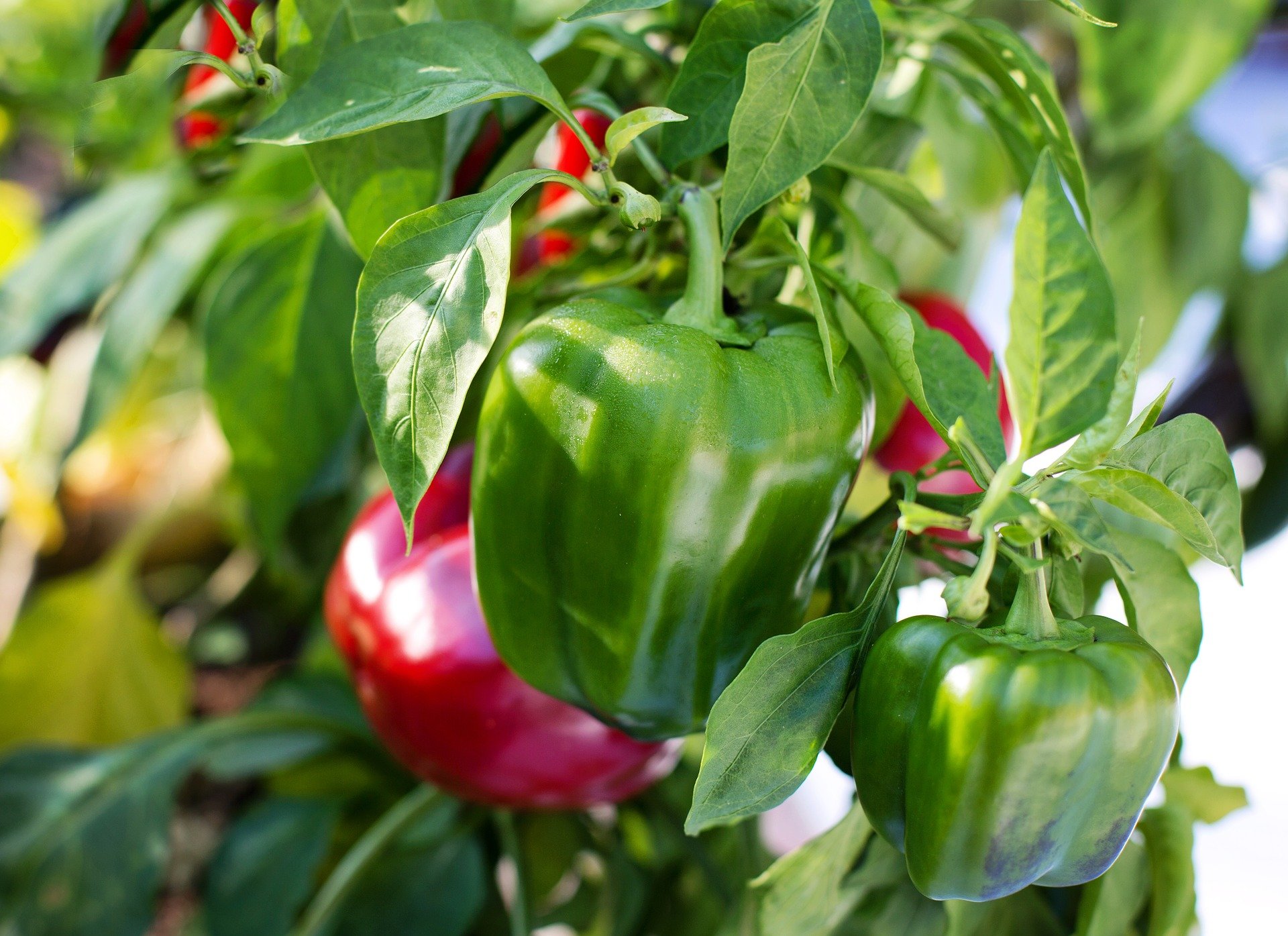 How to grow chilli peppers in a greenhouse
Chilli peppers tend to grow quite slowly, and they require a good amount of light and warmth – again, making them perfect for greenhouse conditions. Be sure to choose a variety that suits your tastes in terms of spice – after all, you want to be able to enjoy what you've grown!
Here are our tips for growing the best possible crop: 
Plant your chillies early in the season, around January or February if you can. They need plenty of bright sunlight so make sure they're in a good position. 
Sow seeds either in individual pots or 15 to a tray. 
The spicier the pepper, the longer the maturing period. Chilli peppers require a longer germination period than other types of pepper, however you can speed up the process by soaking for seeds before planting. Doing so for 10 minutes will help to reduce germination time.

Once your plants have a healthy root system, transplant them into their final place – either pots or a standard grow-bag.

If left for long enough, chillies will dry and shrivel on the plant. You can also pick them and leave them to dry in an airing cupboard – a great way to get chilli flakes for use in cooking.
Things to watch out for
When it comes to growing peppers in a greenhouse, there are a few things you'll need to keep an eye on to prevent anything that could harm the growth of your crops.
Pests such as aphids and flea beetles can prove a pain, but are easily tackled using the hose. Flea beetles tend to appear around midday, and will soon disappear when faced with some drizzle! Aphids require a bit more force, so give them a powerful blast (while being careful not to soak or damage your peppers). You could also use sticky yellow cards.
So there you have it, our guidelines for growing peppers in a greenhouse! Whether you prefer sweet or spicy, get growing and enjoy!
Looking for advice on growing other vegetables in your greenhouse? We've got plenty more helpful guides like this one, including how to grow cucumbers in a greenhouse and how to grow sweetcorn. Just head on over to our blog to see loads of tips and advice to help your greenhouse flourish.