How to Grow Courgettes in a Greenhouse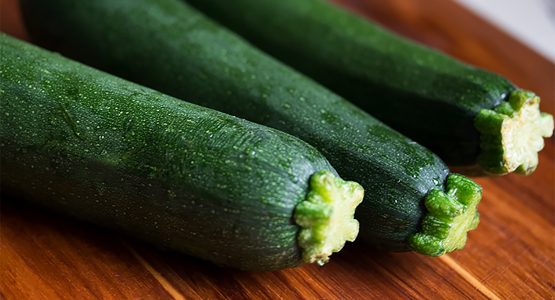 Courgettes, or zucchinis as they're known on the other side of the pond, are a type of summer squash coming from the same family as the cucumber. Easy to cook and great to eat, it's the perfect vegetable for growing yourself – not to mention it's super simple! In this article on How to Grow Courgettes in a Greenhouse we'll be covering everything you need to learn how to grow courgettes in a greenhouse, from sowing them to their care requirements.
Why choose to grow courgettes? 
Courgettes are actually one of the easiest vegetables to grow, particularly in a greenhouse as they love a warm environment. You can also get a high number of courgettes per plant – as many as three or four a week. 
There are a number of different types to choose from – far more than you're likely to see in your local supermarket! It can be a great chance to try out the taste of a few of them. Supremo, El Greco and Tiger Cross are just a few of the varieties available.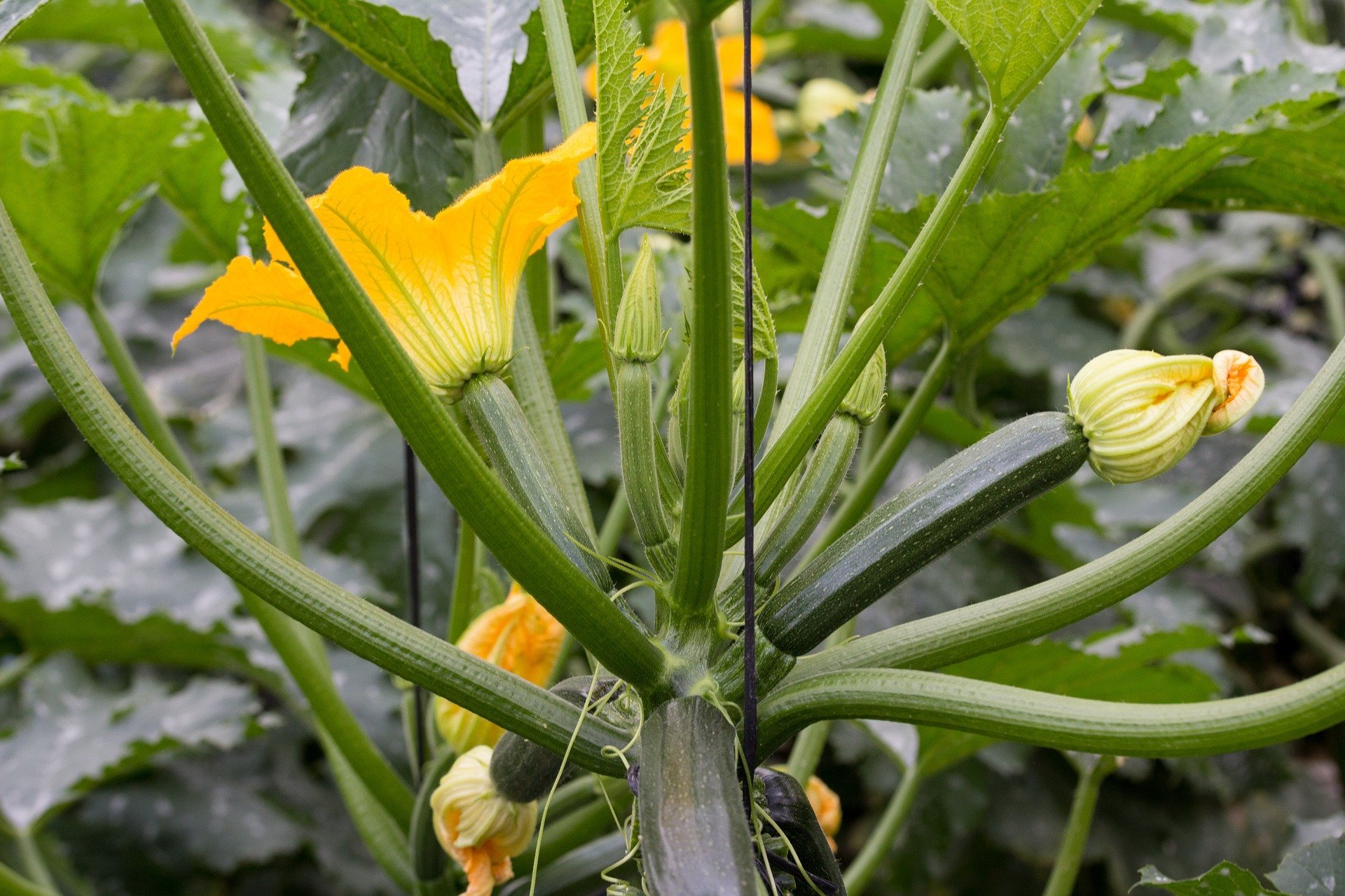 Sowing the courgette seeds
When to sow depends on the weather conditions and the warmth of your greenhouse, but you'll usually want to do so between March and May.
Plant your seeds individually in 7.5cm pots of compost, roughly 1cm deep. You can also use grow bags, with one seed per bag. 
Position your pots somewhere where they'll get plenty of warmth and sunlight.
Courgette varieties to choose
When it comes to selecting courgette (zucchini) varieties for your garden, you have a delightful array of options to cater to your taste, space, and culinary preferences.
Classic Green Zucchinis: Varieties like 'Black Beauty' or 'Cocozelle' are well-loved for their versatility. They produce cylindrical, dark green fruits with a mild, nutty flavour, perfect for sautéing, grilling, baking, and adding to a variety of dishes.
Yellow Zucchinis: If you want to add a pop of colour to your garden and meals, go for yellow varieties like 'Golden Dawn' or 'Yellowfin.' They offer a similar taste to green zucchinis but bring vibrant yellow shades to your plate.
Heirloom Treasures: Consider heirloom varieties like 'Costata Romanesco,' known for its ribbed texture and intense, earthy flavour. These unique zucchinis can elevate your dishes and add a touch of nostalgia to your garden.
Compact Bush Varieties: If you have limited space or prefer container gardening, compact bush varieties such as 'Bush Baby' are excellent choices. They yield smaller-sized zucchinis and are perfect for smaller gardens, patios, or balconies.
Round and Scallop-Shaped Zucchinis: For an intriguing twist, try round or scallop-shaped zucchinis like 'Round Zucchini' or 'Patty Pan.' These whimsical varieties not only offer a different appearance but also unique textures and flavours that can diversify your culinary creations.
Caring for your courgettes
Once you've sown your seeds, it's time to tend to them. As far as vegetables go, courgettes are fairly straightforward. They only really need two things: space and water. 
Plenty of space 
Courgettes like plenty of room to grow and spread out, so you'll want to keep space in mind. If you have a large greenhouse, your plants will be fine to stay in there throughout. Just leave them to sprawl over the soil and take up as much space as they need – even if it means moving them into bigger pots.
If not, they'll need planting out into deep holes once they're around 10cm tall. Be sure to acclimatise them (harden off) before planting out fully so that they can cope with their new conditions. 
Plenty of water
The other main requirement for healthy courgettes is adequate water intake. They're thirsty plants, so you'll want to water them frequently. They usually have lots of foliage, so do your best not to water the leaves while still making sure water gets down into the roots.
Other tips for caring for your plants:
Support your courgettes with stakes if needed.

Feed them with a high potash liquid fertiliser every 2 weeks.
Potential problems with Courgettes to look out for
As with any crop, there are a few things that might affect successful growth. Here are some of the most common problems:
Rotting fruit, or no fruit at all 
It's a common problem, but it's usually only temporary. It tends to be caused by cool weather resulting in poor pollination. Once the weather picks up, pollination will too. 
Powdery mildew
This tends to happen as a result of erratic watering, and will look like a white powder over the surface of the leaf. The best way to combat it is by keeping the soil consistently moist. 
Grey mould
Also known as botrytis, grey mould is a disease that appears as a fuzzy growth on the plant. It's common in humid conditions, but can be remedied by simply removing the infected areas. You can also try to reduce the humidity in the greenhouse via proper ventilation and avoiding overcrowding.
Harvest and enjoy
When they reach between 10-12cm long, your courgettes will be ready to harvest (although it depends on the plant variety). Just use some secateurs or a sharp knife to cut the fruit away. Pick them while they're small for the best flavour, and to ensure continued production throughout the season. If successful, you should be able to harvest every 2-3 days. 
After harvesting, they're ready for the kitchen! Try slow roasting them, frying in butter or even eating raw and enjoy your produce. 
Looking for tips on growing other vegetables in a greenhouse? We've got plenty of advice over on our blog, including everything from growing sweetcorn to the popular cousin of the courgette: the cucumber.