Seven Bloomin' Marvellous Garden Trends For 2022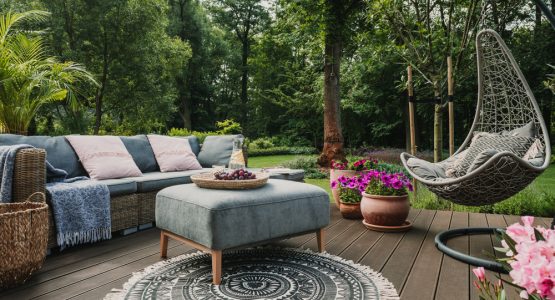 As 2021 comes to an end, and we close off another hectic year, it's time to think about the activities we enjoyed the most and how to make more time for them in the future. The health crisis re-sparked an incredible interest in the outdoors and, more specifically, gardening. 
Spending time in nature, tending to your plants, and discovering your green thumb can help reduce stress and even improve your mental health. If you've been thinking about sprucing up your outdoor space or tackling that long-forgotten corner of your plot, here are seven top garden trends to try in 2022.
1. Edible gardening
Is there anything more frustrating than running out of herbs whilst making dinner, or something more delicious and rewarding than eating vegetables you grew in your back garden? There's a reason why outdoor kitchens and edible gardening are gardening trends that continue to rise in popularity over the years.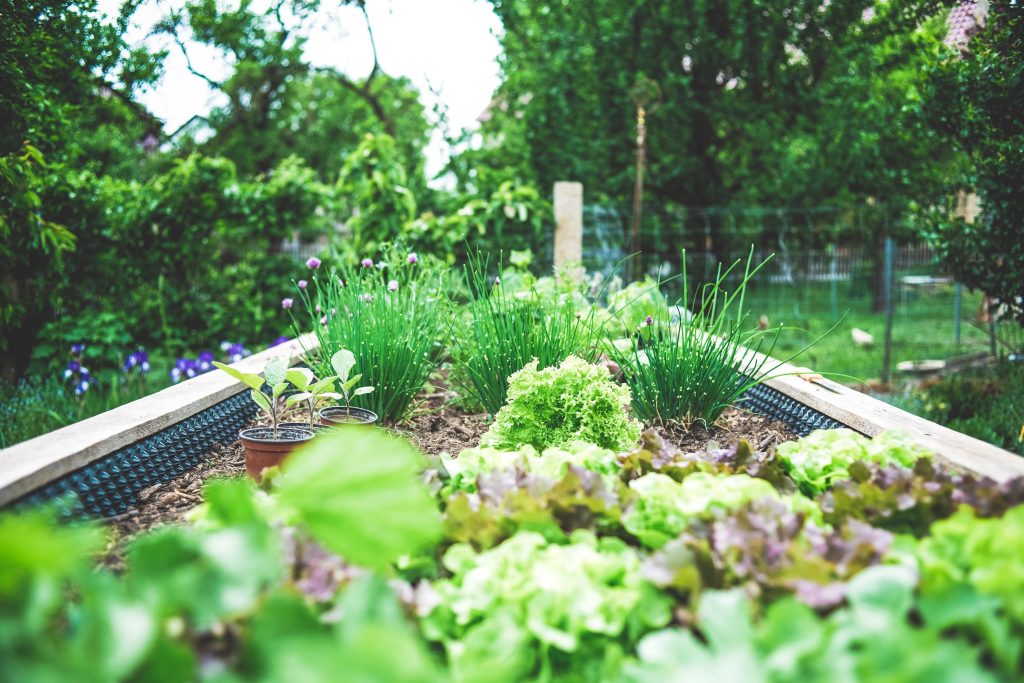 Whether you're a pro in the kitchen or an amateur home cook, you'll be sure to enjoy the copious amounts of fresh organic food that edible gardening produces. You can eat clean, save money, have fun, and reduce your plastic use all at the same time. Some of the best vegetable garden trends include cultivating chillies, tomatoes, and peppers.  
For the more serious gardeners, our cold frames provide the perfect environment for crops to be harvested earlier. Plant some young seedlings inside the cold frame and others outdoors to get a longer cropping season and a higher yield from your edible crops. 
Our miniature greenhouses are other ideal structures to keep near your home. You can use these to pot herbs and salad glass cloches to enjoy fresh food all year round. 
2. S
ustainability
The importance of tackling climate change cannot be understated. It's an unavoidable issue that we must face head-on. Sustainable living is one of the latest garden trends to gain popularity and it's all about creating outdoor spaces that are eco friendly.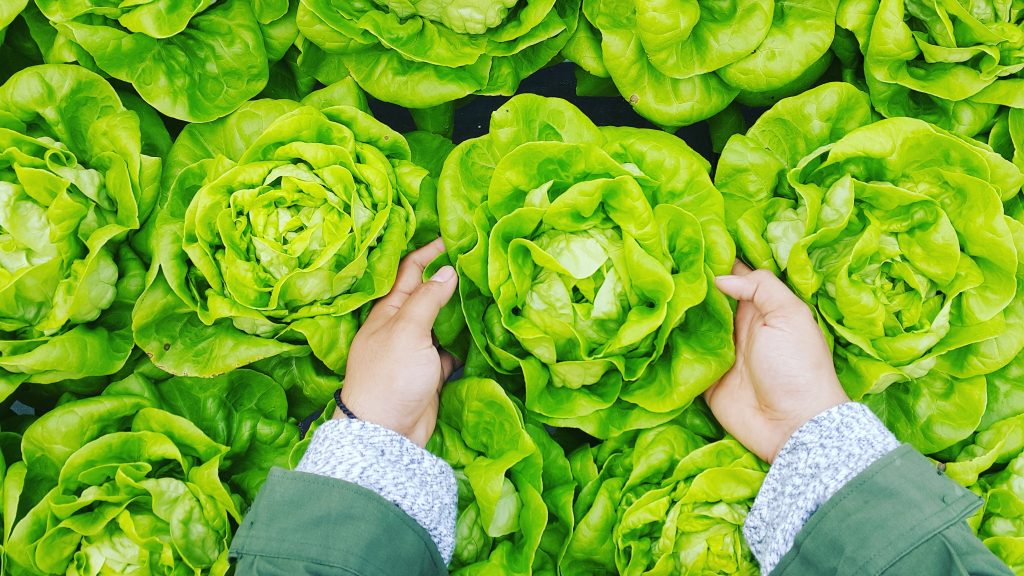 Firstly, following vegetable gardening trends and growing your food is a fantastic way to cut down on food miles. When you grow your own produce, taking it from seed to table, you cut down on both pollution and plastic. Not to mention, that nothing tastes as good as home-grown veggies.
3. C
olour schemes
If you feel like your garden beds need some freshening up, why not pick a colour scheme and run with it? If you tend to get bored easily, brightly coloured accents can help renew your outdoor space. You can take inspiration for your colour palette from a favourite painting, dream location, or by following the latest garden design trends. 
When it comes to colour schemes, there are no concrete rules, so make sure to have fun and let your imagination run wild. This upcoming year, hot and fiery pigments, such as bright corals or blazing oranges, will bode well in your garden. Flame red crocosmia, orange marigolds, and clementine ranunculi will make great additions to this warm colour scheme.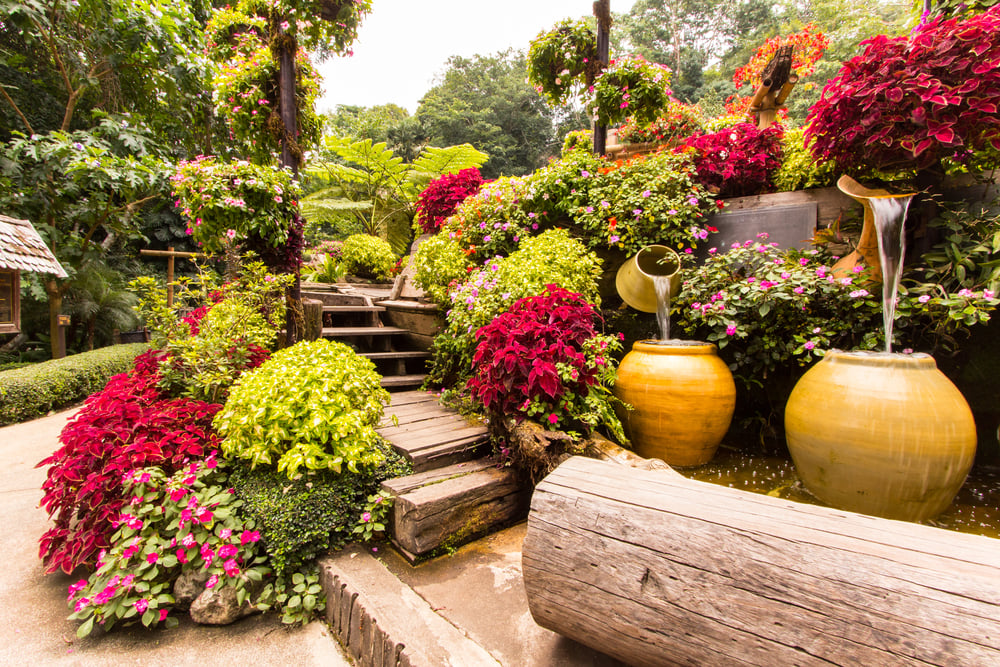 On the other hand, you can opt for softer lawn and garden trends, such as mint green, dusty pink, and light lavender tones. Pale pink roses, light carnations, and maiden pink dianthuses make great pairings for any pastel garden.  
4. G
ardening for wildlife
A garden without wildlife is like a winter without snow, the two go hand in hand. Fostering an environment for wildlife to thrive is yet another garden trend that is taking off in 2022. Not to mention that it'll give your landscape design a new dimension.
We're talking bird feeders, hedgehog houses, ponds, and everything in between. Making space for green water bodies, such as ponds, also helps bring a greater naturalistic feel to your garden. Apart from looking beautiful, a water feature can support biodiversity, add tranquillity to your garden, and even improve carbon sequestration.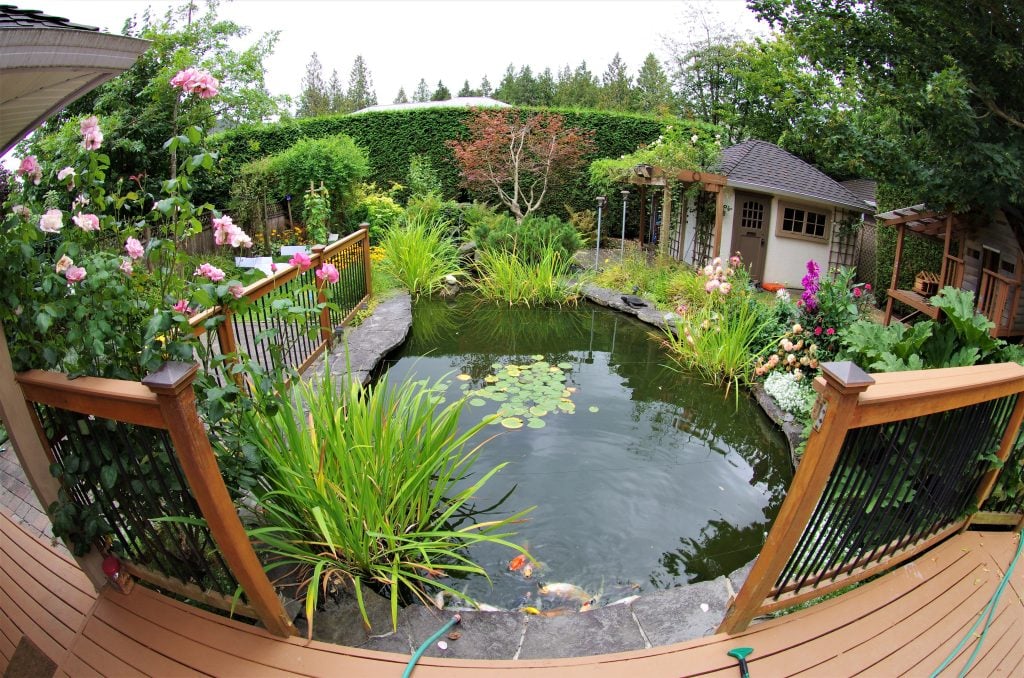 Before you consider installing a pond, you should make sure there are no underground pipes or cables in your chosen area. Similarly, avoid placing your pond under any deciduous trees as you will have to spend more time cleaning out any fallen leaves. 
Goldfish, koi carp, and Siamese algae eaters are species that thrive in the UK's climate. It's also worth checking how large your fish will grow and whether there is enough space for them to live comfortably. 
5. Bringing the indoors out
Merging the indoors with outdoor living is a fantastic way to make the most of your garden and maximise the time you spend outside. You can do this by incorporating garden furniture, buying a pergola, making a fire pit, or hanging outdoor lighting. 
Purchasing a 6ft or 4ft lean-to greenhouse is another excellent way to bring the indoors out. You can purchase your plug plants directly from the seed company and use a controlled environment to grow them on, which, in the long run, saves both time and money.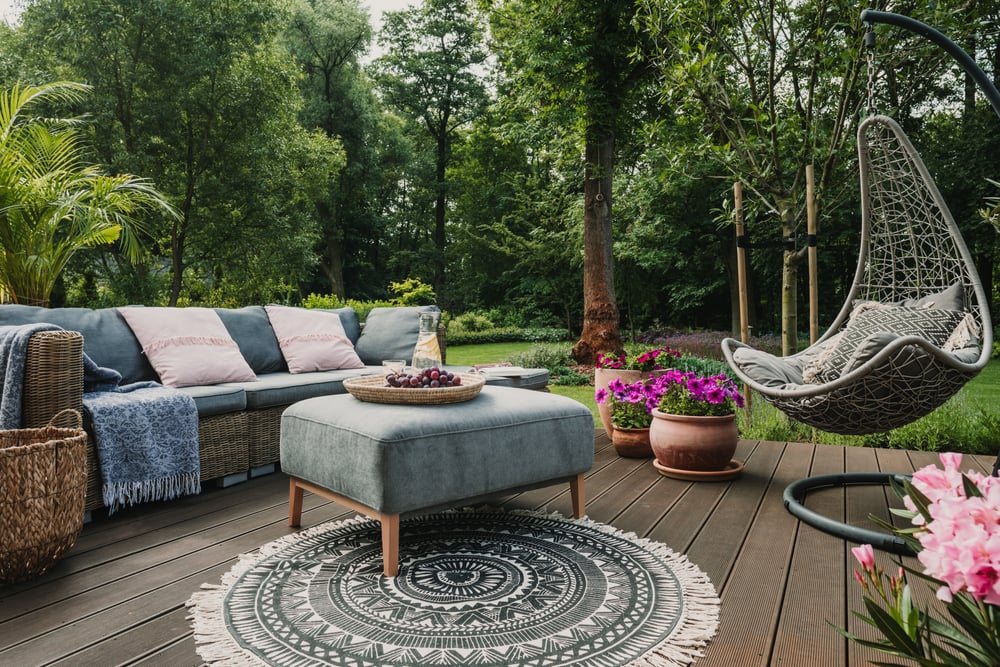 Think of your garden as an extension of your home and make the most of all the living space you have with your friends and family. Besides, who says you can't bring your living room outside? Make the area as cosy as possible and you'll shortly find that this outdoor space isn't just for gardening, it's for relaxing too.
6. Vertical gardening
If you love being outdoors but you feel like you have limited space in your garden, why not give vertical gardening a try? We often think that small spaces can't be enjoyed in the same way that larger gardens can. However, even a balcony garden can bring joy into your life. 
Also known as living walls or green walls, vertical gardens allow plants to flourish in urban outdoor spaces. You can plant a collection of herbs for your kitchen or opt for visually appealing plants, such as ​​bromeliads, dracaenas, and pothos, also known as Devil's Ivy.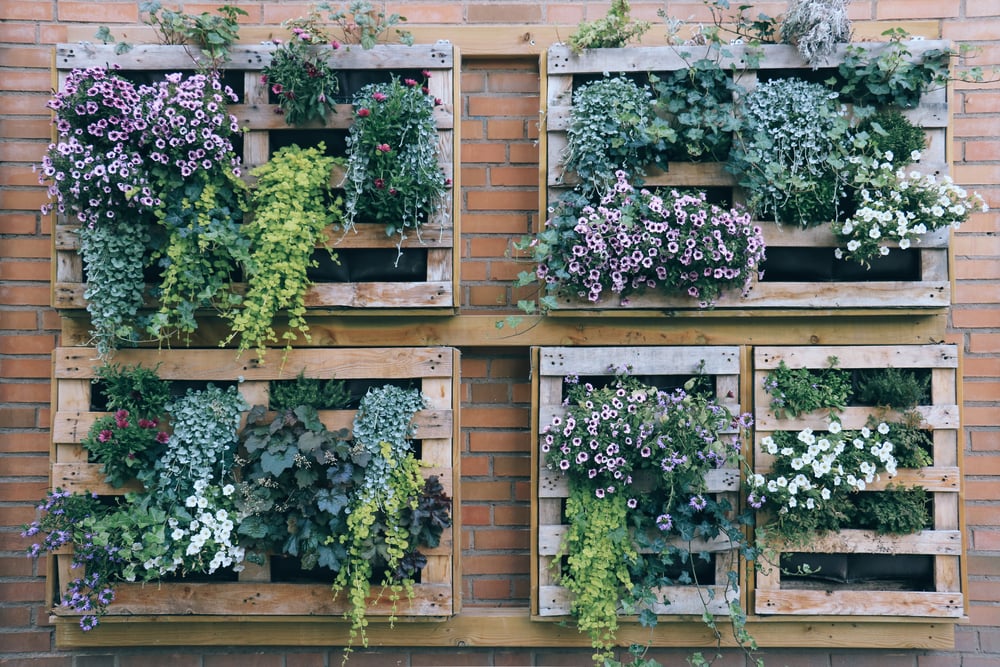 Depending on the size of your space and budget, you can purchase personalised wall systems that fit your unique requirements. If you live between neighbours and you'd like a bit more privacy, these vertical gardening systems make perfect partition screens.  
7. Gardening for mental health
Finally, one of the most important current garden trends is gardening for mental health. The last few years have been challenging, to say the least, however, many individuals in the UK turned to their gardens to seek refuge. 
Growing your food can be a massive boost for your mental health. The process of planting and harvesting your crops is both therapeutic and rewarding. Simply spending more time outside has been shown to decrease stress levels, anxiety, and depression.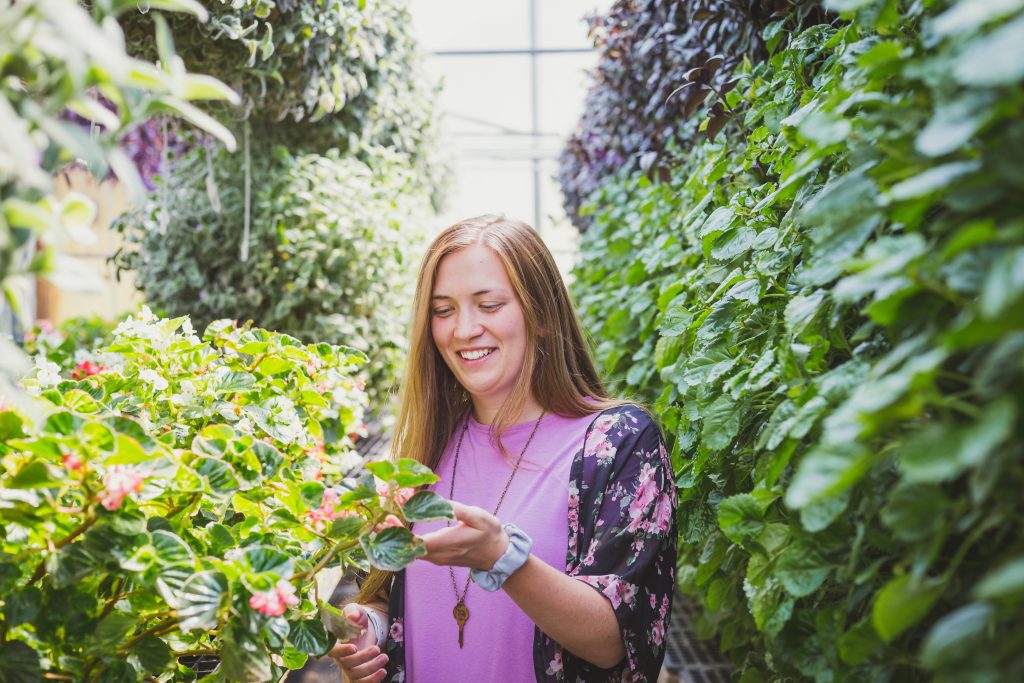 Find the aspects of gardening that make you happy and try to create your very own sanctuary. Some ideas include incorporating plants that evoke memories of a loved one, flowers with special scents, and greenery with soft textures. Investing time in your garden is just like investing energy in your mental health, so don't hesitate to get started on your green thumb journey.
Key takeaways from the Chelsea Flower Show 2021
For the first time ever, RHS Chelsea was held in September last year, giving visitors a chance to experience the event in the autumn and a unique show to remember.
A few highlights from the show, a couple of which we've already covered, include:
Sustainability
This was a key theme of the show and included the RHS Queen's Green Canopy Garden, commissioned as part of a global project to mark Her Majesty's Platinum Jubilee in 2022.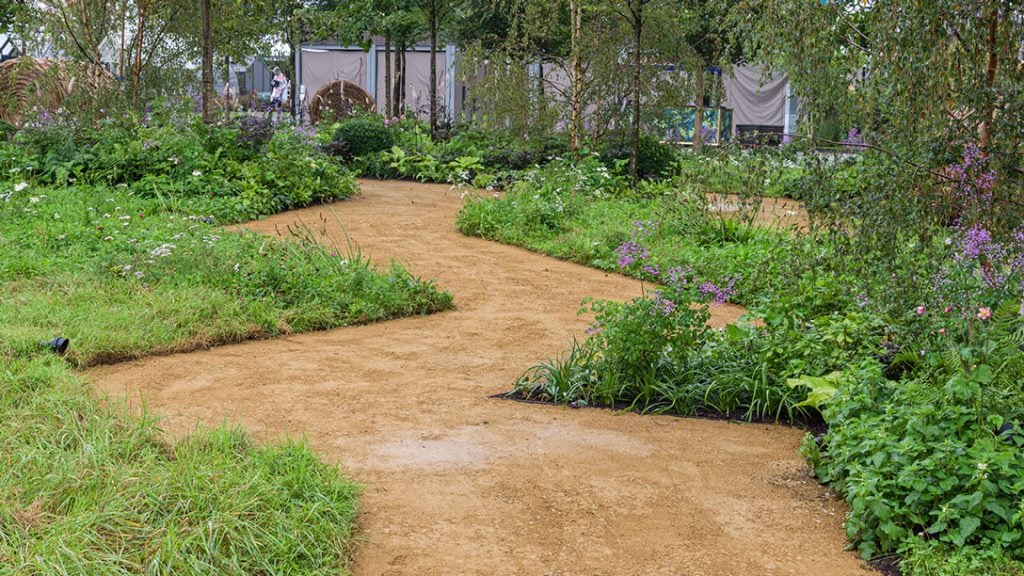 Also highlighting the importance of sustainability was the RHS COP26 Garden, inspired by the UN Climate Change Conference of the Parties hosted by the UK in Glasgow in 2021.
Show-stopping designs
On the main avenue, the breathtakingly beautiful show gardens kept their usual world-class standard of design with four of the six gardens awarded gold medals.
One of our favourite winning gardens was the Guangzhou Garden, a calming space that blurs the lines between aquatic and perennial plants, framed by deciduous conifers destined to exhibit autumnal tones.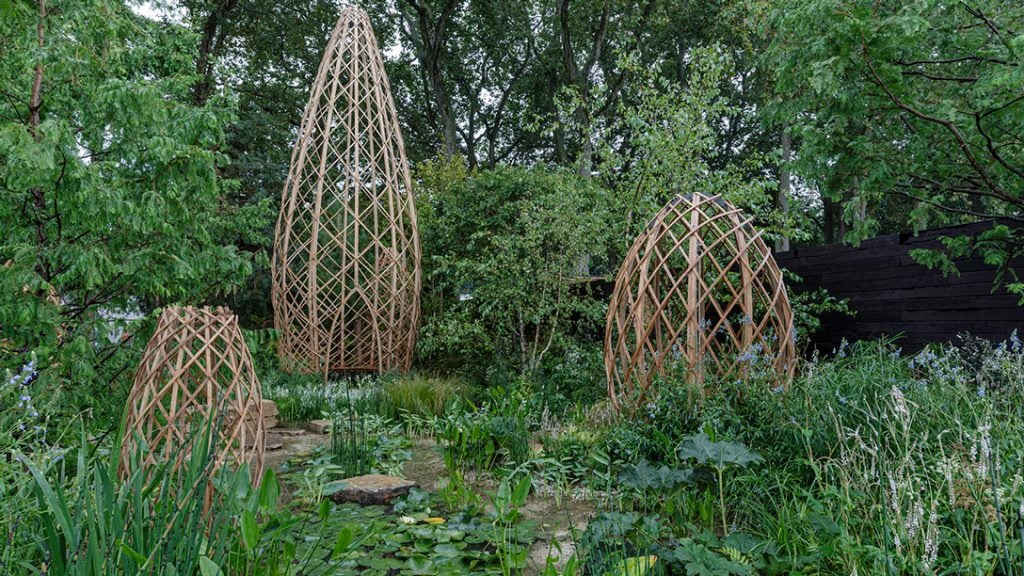 It also highlights the benefits of responsible city planning and how planners must work in harmony with nature to better connect people with the natural world.
Small gardens
Beauty can still be found even on a smaller scale.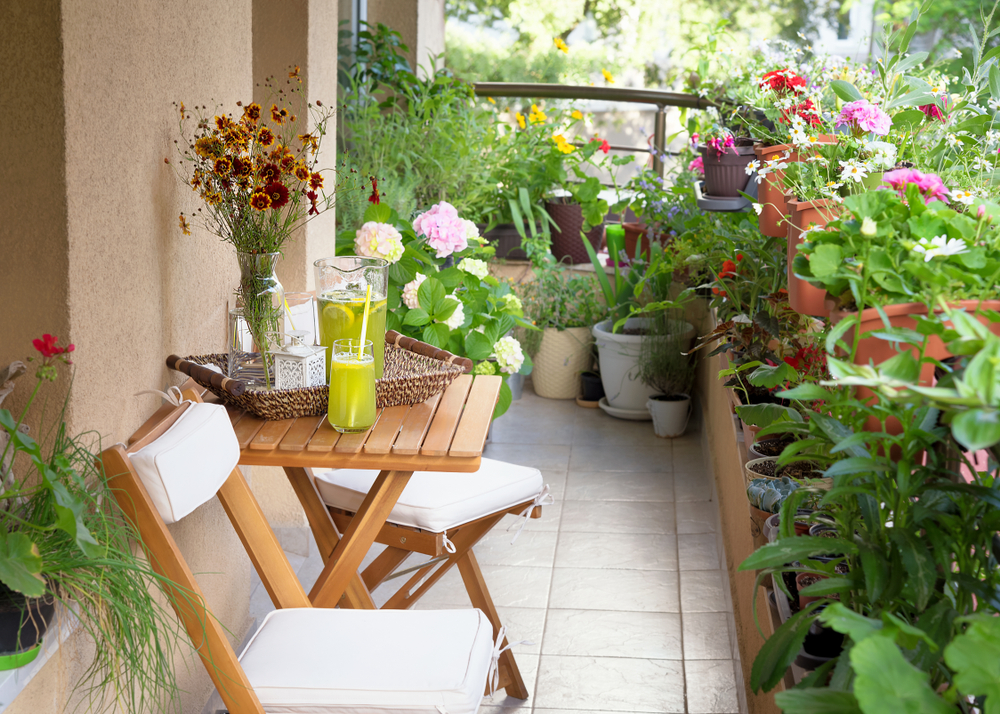 Balcony and container gardens were two new categories that featured at the show, which are designed to inspire gardeners who only have small spaces to work with.
Access Garden Products has been exhibiting at the Chelsea Flower Show since 1962, making this year the 60th time! This year's Chelsea Flower Show 2022 will be held 24th-28th May. We hope to see you there or at another gardening event!
Final thoughts 
Overall, the benefits of gardening are unparalleled; you can grow your own produce, create a pocket of peace in your home, and relieve stress all at the same time. It takes time to build the garden of your dreams, however, the process itself is the most enjoyable part.
Gardening is a continuous process of improvement and, once you begin to bear the fruits of your labour, you'll find it difficult to stop. If you're not sure where to get started, pick one of the latest garden trends that we've listed above. There is no right or wrong way to go about gardening, just make sure you're always having fun.