North, South, East Or West Facing Garden: A Complete Guide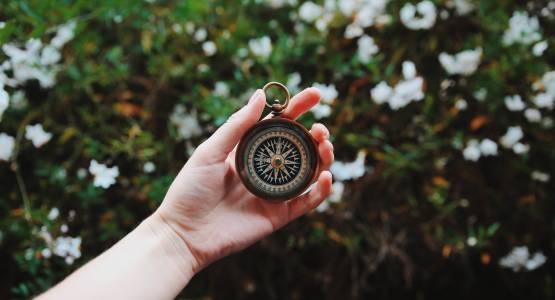 No matter if your garden is facing north, south, east or west, there is always a place for a mini greenhouse that plants and flowers can be grown in. However, one question we get asked in what is the best aspect for a garden? In simple terms, you can work with any aspect, you may just need to adapt the sort of varieties or types which are best to suit your garden. If you are mainly going to use the mini greenhouse for overwintering then even a North facing garden will be suitable.
What is a garden aspect?
In gardening, the term "aspect" refers to the direction in which a garden or plot of land faces. Specifically, it refers to the direction in which the garden receives sunlight throughout the day.
The aspect of a garden can have a significant impact on the types of plants that can be grown there and how well they will thrive. For example, a garden that faces north will generally receive less sunlight than one that faces south. This may limit the types of plants that can be grown there. Similarly, a garden that faces east will receive more morning sunlight, while a garden that faces west will receive more afternoon sunlight.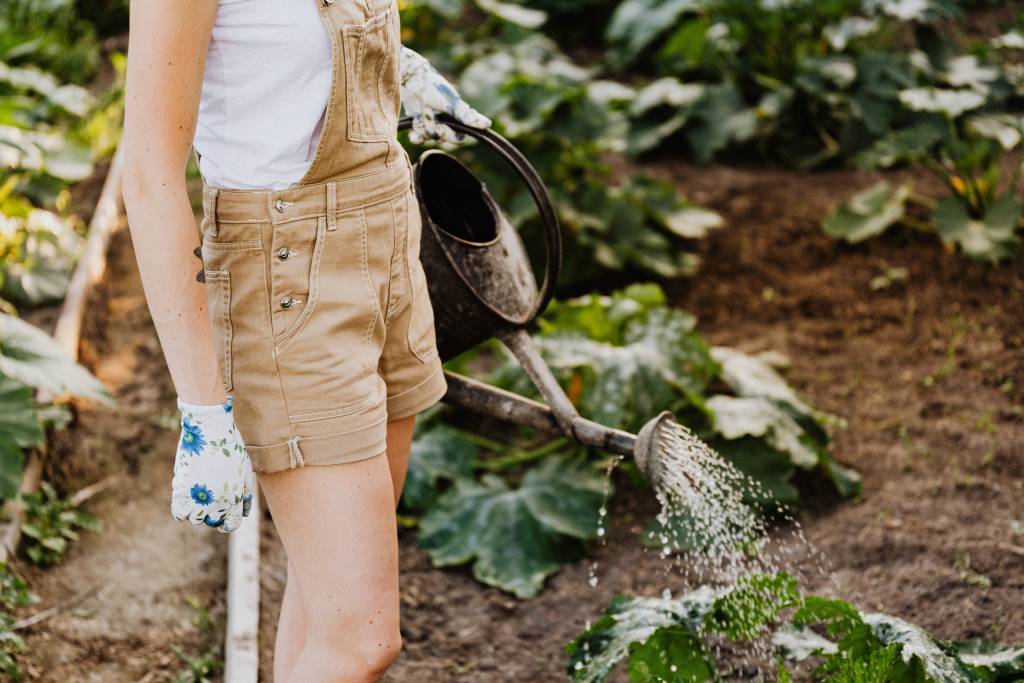 Other factors that can affect the aspect of a garden include nearby buildings or trees that may cast shadows, the slope of the land, and the presence of nearby bodies of water that may affect temperature and humidity levels. Gardeners often take these factors into consideration when planning their garden layout and selecting plants that are well-suited to the garden's aspect and conditions.
Why is it important to choose the right garden aspect?
Choosing the right aspect for your garden is important because it can significantly affect the growth and health of your plants. Here are a few reasons why:
Sunlight:

the amount of sunlight your garden receives is directly affected by its direction. Different plants have different sunlight requirements, and failing to provide them with the right amount of sunlight can result in stunted growth or poor yields. For example, vegetables like tomatoes, peppers, and aubergines require at least six hours of direct sunlight per day to produce fruit, so planting them in a shady area will likely result in poor yields.

Temperature:

the direction of your garden can also affect its temperature. A south-facing garden will receive more direct sunlight and be warmer than a north-facing garden, which will receive less sunlight and be cooler. This can affect the types of plants you can grow and when you can plant them. For example, warm-season crops like tomatoes and peppers require warm soil temperatures to germinate and grow, so planting them in a north-facing garden may result in slower growth and lower yields.

Wind:

the direction of your garden can also affect the amount and direction of wind it receives. Wind can be beneficial for plants, as it helps to pollinate flowers and circulate air, but too much wind can damage plants and dry out soil. Planting wind-sensitive plants in a windy area can result in damage or even death.

Drainage:

the direction of your garden can also affect its drainage. If your garden is located on a slope, planting it in the wrong direction can result in poor drainage and waterlogged soil, which can be detrimental to many plants.
By taking the time to choose the right direction for your garden, you can ensure that your plants receive the right amount of sunlight, temperature, and moisture, resulting in healthy, thriving plants and a productive garden.
North-facing gardens
North-facing gardens typically don't receive much sunlight as they tend to be in the shade as the house is usually blocking the sun. However, over the summer (May to October) you will get a good amount of evening sun.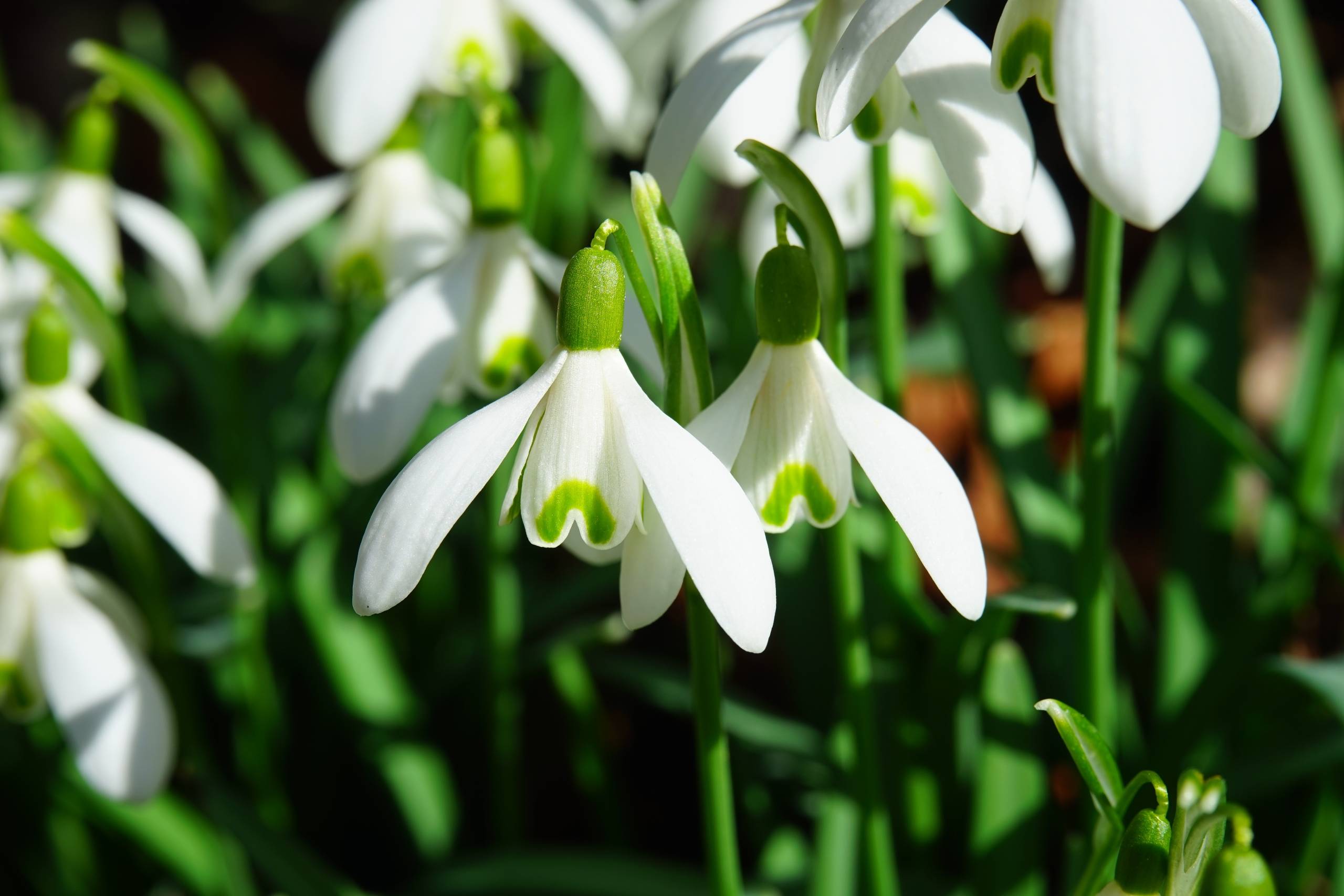 Due to this, it is best to opt for plants and flowers that don't require a huge amount of sun or that thrive in the shade. For example, many interesting and colourful flowers can be grown in a shady greenhouse for later planting out in your garden, such as snowdrops, winter aconites, foxglove and cransbills geraniums.
Also, many tasty vegetables such as kohlrabi, radishes, swiss chard, spinach, and salad leaves (try loose leaf lettuces such as Lollo Rosso) can be grown in a north facing garden. Beetroot can also thrive in the shade but will need to start in a bright condition, so sow them in a pot that will be in a bright environment and then transfer them into your shady area in the garden.
South-facing gardens
South-facing gardens tend to see very little shade, as they see the sunlight for most hours of the day including the evenings. The advantage of a south-facing garden it is typically better for growing a wider range of sun loving plants and flowers.
However, the disadvantage is that it will require more watering as the sun will dry out the soil. If growing inside a mini growhouse in a south-facing garden, you may need to invest in a shade cover of some sort during the summer, unless you are growing plants such as chillies that require a hot environment.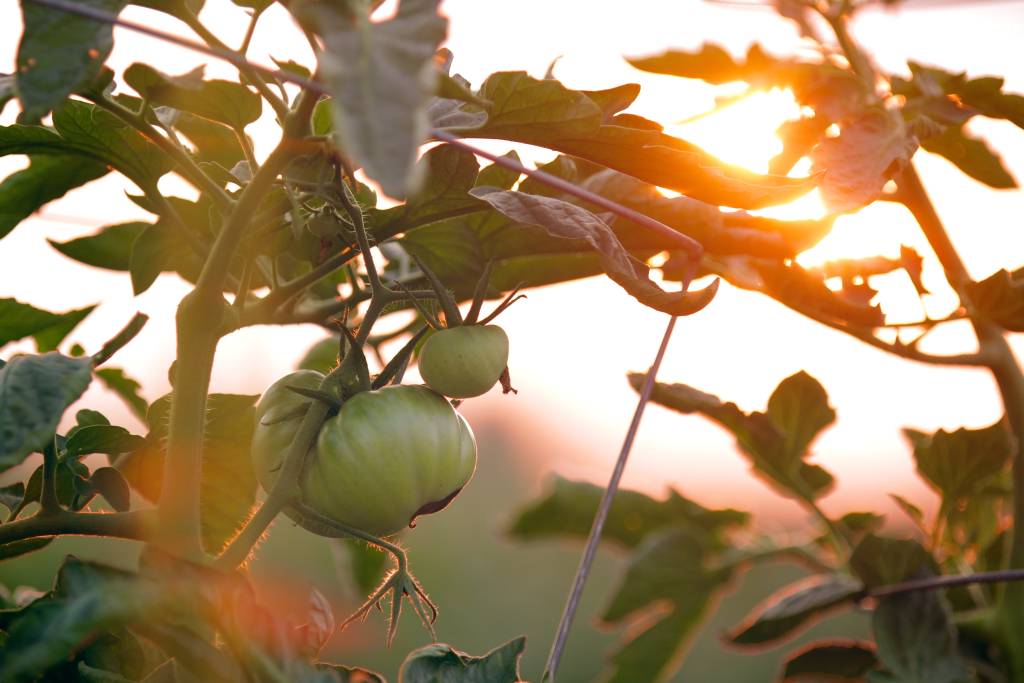 Depending on what it is that you are growing, ventilation, such as a louvre vent, might be something to consider to allow the air to travel through, as it can get quite hot under glass.
One advantage of an Access mini greenhouse is that you can slide or remove the roof panes in hot weather. Many fruits and vegetables can be grown in a garden that gets full sun for most of the day, including tomatoes, cucumbers, and strawberries. Also, many plants that can tolerate the full sun such as Sedums and Alpines will also benefit from the protection from the rain and excellent ventilation of an Access mini greenhouse.
East-facing gardens
The general rule of thumb for greenhouses is that East or West is best, giving combination of sunshine and shade allowing most plants to thrive.
East-facing gardens will experience sunlight during the mornings and then shade in the afternoon/evening. As East-facing gardens will receive direct sunshine very early in the morning, it might be worth having a louvre vent, so plants do not before you get up.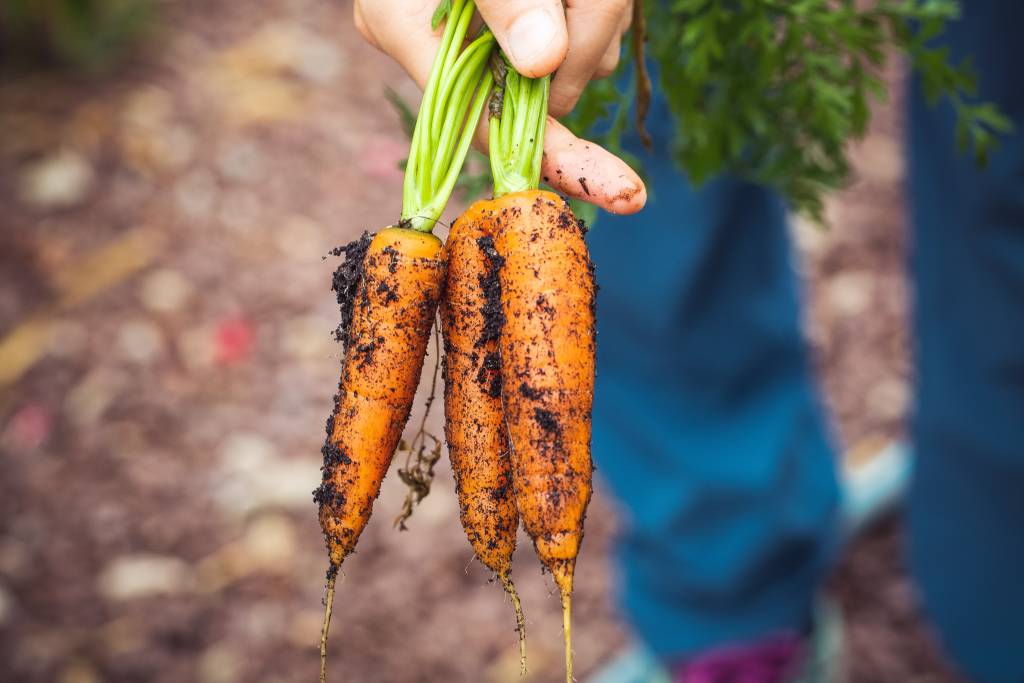 East-facing gardens tends to be a lot cooler and shadier than a south-facing garden. Your best option would be to try and grow plants and flowers that can thrive with minimum hours of sunlight each day.
Many vibrant plants will thrive with the morning sun and afternoon shade such as Bigleaf hydrangea, Lobelia and Scarlet sage. Also, many vegetables can be grown with a minimum of four hours of sun per day such as carrots, garlic, and cauliflower.
West-facing gardens
West-facing gardens are shady in the mornings but get a good amount of sunlight throughout the afternoon and evening. You can grow a wide variety of plants and flowers as you will still get a good amount of sunlight.
Due to getting the sun for the majority of the day the options are endless with plants and vegetables that can be grown. For example, the plants that can be grown in a west-facing garden include Magnolias which can be grown from a seed. Tulip bulbs for early displays and Hardy Geraniums for later planting out.
As you will get around 6+ hours of sun you could try and grow sun loving plants such as tomatoes, peppers, peas, squash, and cucumbers.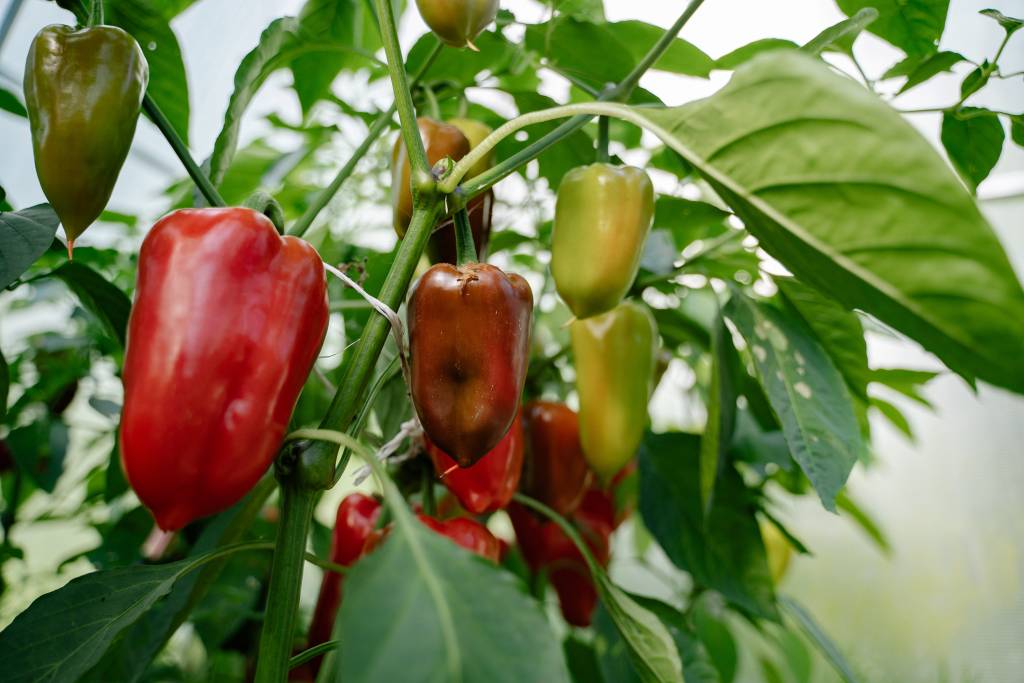 Final thoughts on Garden Aspect
In this blog, we have discussed what is the best aspect for the garden and considered the differences between north, west, east, and south-facing gardens and the benefits and challenges of gardening in each direction. In summary:
A north-facing garden receives less direct sunlight and can be cooler, making it better for shade-loving plants.
West-facing gardens receive strong afternoon sunlight, which can be challenging for some plants, but good for others that require warmth.
East-facing gardens receive morning sunlight and tend to be cooler in the afternoon, making them ideal for cool-season crops.
South-facing gardens receive the most direct sunlight, making them great for heat-loving plants, but they can also be prone to drying out quickly.
Overall, understanding the direction of your garden can help you choose the right plants and maximise your garden's potential. We hope you found this guide on what is the best aspect for a garden useful. If you need any further advice, please don't hesitate to contact us.